Meet the new Defeat of Jesse James Days 2020 Ambassadors!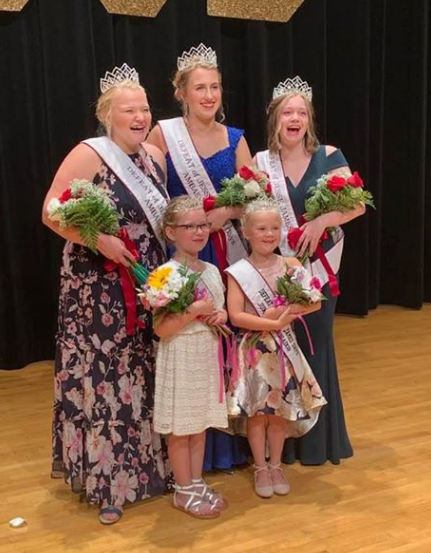 Ambassadors: Audrey Pagel, Kaia Schomburg and Lilly King. Junior Ambassadors: Lilah Paukert and Logyn Otte.
There were nine candidates for Ambassador and thirteen candidates for Junior Ambassador this year. The coronation took place last night at the Northfield Middle School with an enthusiastic crowd cheering. Ultimately three Ambassadors are chosen and two Junior Ambassadors. Lilly King was also honored with the Golden Heart Award, which was voted on by the other candidates. The "Golden Heart" is in honor of Shelley Brady.
The new crew will travel the state representing the DJJD organization and Northfield visiting various festivals, including the Minneapolis Aquatennial Queen of the Lakes, and wrapping up their year with the 2020 Defeat of Jesse James Days celebration next September.
A 2019 DJJD Ambassador, Alyssa Koktavy, will be a candidate for the 2020 Queen of the Lakes crown. Former Ambassador Becca Peterson reports that 2015 Defeat of Jesse James Days Ambassador, Carolyn Meyer, was the Minneapolis Aquatennial Queen of the Lakes for 2017 and DJJD Ambassador Vanessa Gonzalez was Queen of the Lakes in 2018!