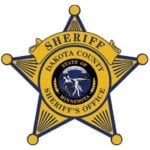 A head-on collision sent one to HCMC.  The crash occurred around 2 yesterday afternoon on Northfield Blvd. north of 313th street near 30984.  Dakota County Deputy Capt. Jim Rogers said 79 year old Dale Fredrickson of Lakeville was airlifted to HCMC with serious injuries, although expected to survive.  The semi driver, Andrew Homyak of LeCenter, was unhurt.  Rogers said it appears that Fredrickson crossed into the semi's path. The investigation continues.  
"It's a lot to ask" – a no vote on Referendum
There will be 2 questions on the November 7th ballot for those living in the Northfield School District.  And, it's a lot to ask.  That's what a number of Northfield residents are expressing over the District's request for a $2 mil Operating Levy
and $109 mil for two new schools.   Tristan Cox is a father of two, a lifelong resident of Northfield and he will vote no. Cox commented on the morning show that this is really more than 2 questions saying, "I think you have a more pressing need for Greenvale Park Elementary to do something there whether you're talking about a big remodel, an addition or an entirely new school building.  I think there's a lot of questions just in that".  The District's plan is to rework the current Greenvale School for early childhood education and they would build a new facility on campus for Grades K-5. The cost is estimated at $30 mil.  Lumped into the second question is a new high school for $80 mil.  Cox noted that there were additions to the current high school.  He said, "In the past the School board has decided that it's worth maintaining the building and putting more money into the building.  Built in 1966 to last roughly 90 to 100 years so in my estimation that's an asset that has not served out it's full useful life.  I think it has another 20 to 30 more years, easily".  He said it's not just construction costs but interest over 25 years comes to about $70 million.  He acknowledged the different learning techniques in the digital age saying that should be considered carefully, "because if we do vote to increase our debt service and there are fewer kids actually physically on campus, let's say there are more work apprentice programs or experiential learning or charter schools or things of that nature… what I'm worried about is we are going to be increasing our  debt service dramatically and what could very well happen, based on the numbers I've seen, is we have declining enrollment".  Cox had a lot more to say, including his opinion on the Operating Levy.  His full interview is HERE.  His father, Ray, was on the school board for about 15 years.  
A mistake in calculation won't change decision
Something smelled a little funny with the Garbage contract.  Dundas Council reviewed their options for garbage hauling.  City Administrator John McCarthy said that staff made a mistake in calculations so they wanted the Council to bring it back for reconsideration with the correct numbers.  They had factored in the monthly cost, not the ANNUAL cost, skewing the numbers considerably in favor of DSI over Waste Management as they vied for the City contract. McCarthy said Council, based on past experience with Waste Management, choice to stick with their choice of DSI for a 5 year contract.  They will be formalizing a contract with Dick's Sanitation, a locally owned company, to begin January 1st.