Cities are looking at their budgets as they plan for 2018.  Northfield has been hearing from a number of non-profits regarding Contract for Services.  They voted to allocate $35,000 to the NDDC, coming up on November 14th, their first day back to council chambers after 3 weeks off, they'll be looking at the Northfield Historical Society's request.  HCI, Healthy Community Initiative, will also be looking to renew their contract but not next year.  Originally it was a
3 year deal with YouthPrise granting half the funds.  Executive Director Zach Pruitt said that YouthPrise has been so impressed with Northfield that they've already committed to an additional two years of support.  Northfield was the first city in the country to start YouthBank which we reported on on Monday.  For more information about HCI go to northfieldhci.org.  
Multi-cultural group of Nfld women create fundraiser and cultural exchange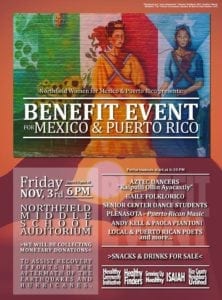 Puerto Rico, Mexico, Spain and Chile.  Those are the countries represented by a group of women who are organizing an event to benefit victims of the earthquakes in Mexico and Hurricane Maria in Puerto Rico.  Kristina Medina, Assistant Professor of Spanish at St. Olaf College, is from Puerto Rico.  She said the event will be held this Friday at the Northfield Middle School auditorium.  Doors open at 6pm.  There will be music, an update on the efforts in Puerto Rico and Mexico and poems will be read from Puerto Rican authors experiencing the Hurricane and it's aftermath.  Medina added that the fundraiser also serves as an opportunity for them to share their various cultures with the non-Latino community.  A multi-cultural event to enjoy AND help raise funds.  The music will be in Spanish, the speaking will be bilingual.   Dollars raised will go towards purchasing water filters for Puerto Rico and a Mexican grassroots effort will get funds directly to victims.  Medina says they also still need your voice to continue cleanup and rebuilding efforts the need will continue for some time. Her full interview is on kymnradio.net.   
Local tv pundit and Political Prof pens book on Trump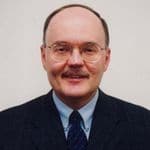 Carleton professor and political pundit Steven E. Schier has co-authored a new book on the 2016 presidential election, "The Trump Presidency: Outsider in the Oval Office".  On Monday, Nov. 6 from 7 to 9 p.m. in the Weitz Center, the College will host a lively and frank conversation led by Schier, assessing this first year of the Trump administration.  Schier is Professor of Political Science at Carleton, where he has taught for the last thirty-six years. Considered one of the nation's foremost presidential scholars, he is the author or co-editor of 21 books including: "By Invitation Only: The Rise of Exclusive Politics in the United States" (2000) as well as chronicling the last several presidencies.  Schier serves as political analyst for local tv and radio. Co-author Todd Eberly is the Chair of the Political Science Department at St. Mary's College of Maryland.