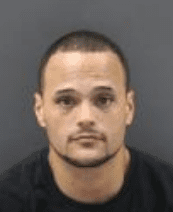 A Northfield man faces felony assault after kicking his pregnant girlfriend in the stomach.  33 year old Marc Lewis Anthony reportedly attacked the woman in May but she was fearful to press charges and had no one to care for their other child. The woman did speak with an advocate at Hope Center.   In November, she chose to press charges.  Currently Anthony has other pending charges including burglary and 2 other domestic assaults.  A settlement on THOSE charges is set for March 13th with a jury trial scheduled for March 19th.Anthony complaint  His lengthy criminal history includes 3 previous convictions for domestic assault.  This latest complaint was signed January 23rd.  His initial court appearance on this one is February 28th.  Felony assault carries up to 5 years in prison. Anthony REDACTED COMPLAINT
Two juveniles get their pot stolen – ERROR Corrected
This incident took place across the street at North and South Oaks, on Greenvale Avenue.  NOT at Greenvale Apartments.  Our apologies to Common Bond Communities.
Two juveniles had their marijuana stolen from them after a drug deal they were conducting went wrong.  According to the criminal complaint, the pair had driven to 220 Greenvale Ave. where they intended to sell 19 year old Mack Denaro Brown 7 grams of marijuana. Another unidentified man joined the trio.  During the exchange, inside the boys vehicle, they argued as to who would show their wares first. Money or the pot.  Brown showed a gun.  The juveniles came forward to police in late July, the actual incident took place sometime in June.  In early August, law enforcement searched Brown's apartment and found a .357 magnum in the bedroom with a round next to the bed.  Brown admitted to stealing the pot and splitting it with his partner but denied using a gun or even being in the vehicle.  He's charged with 1st degree aggravated robbery and simple robbery. The most serious charge carrying up to 20 years in prison.  His initial court appearance is Feb. 27th.  Brown COMPLAINT (82)
Schools can be a "petri dish of germs" but so far Flu not a big issue
While a nasty flu, that's taken longer to recover from, has been seen throughout the country, Northfield Public Schools might be the lucky ones… so far.  Schools are often jokingly called "petri dishes of germs".  Superintendent Dr. Matt Hillmann said that, despite all the efforts of nurses and teachers to make sure students wash their hands, in particular the younger ones, schools are still a host environment! Adding, "what I hear from our buildings so far is a similar number of illnesses in most buildings, there's a couple of buildings who would say their average daily illness reports are a little bit above average but nothing to a point of crisis yet".  The MN Dept of Health has protocols they must follow should a school have significant absences.   The District hasn't seen that but Hillmann said, explaining, "the beginning of the flu season breaks are somewhat well-timed".  Meaning a break from the masses.  They'll be watching closely but with the Spring break coming up, it's another break from the petri dish.  The District is fortunate to have a licensed nurse in each building.