44 year old Matthew Kling of Lonsdale, died at the scene when his vehicle struck a camper on northbound I35 at Hwy 19.  The State Patrol reports that the driver of a pickup towing a 5th wheel camper lost control on snowy and icy roads just after 5 yesterday morning.   19 year old Noah Finch of Farmington, was driving southbound when he lost control and crossed over into the NB lanes blocking the road. No one else was hurt in the 3 vehicle accident.  Hwy 19 was closed for nearly 6 hours while traffic on I35 was diverted up and over the ramps at 19.  Patrol Sgt. Troy Christianson
said this morning that it took an hour and a half for a reconstructionist to arrive on scene.  The State Patrol will complete their report and then it will go to the Rice County Attorneys office for review.  It could take 30 to 45 days to determine if any charges will be filed against the driver.  A GoFundMe page has been set up for Matt's wife and children.  The creator of the page posted, "Matt has an amazing wife & kids who need your love and prayers right now".  
2 charged with Pot-laced gummi candies 
Two men were arrested in Lakeville within days of each other, each charged with 1st degree drug sales in connection with marijuana laced gummi candies.  Agents of the Southwest Metro Drug Task force, assisted by Lakeville police, arrested 28 year old Brian Hiltner of Eagan after searching a Lakeville home and finding 50 pounds of the drug laced gummi candies, 200 vacuum sealed baggies and $26,000 in cash.  On February 2nd, 23 year old Austin Hagen of Lakeville was pulled over for a traffic stop.  The officer smelled marijuana, a search of the vehicle revealed nearly 100 pounds of the gummi candies in several Tupperware bins.  Both men posted bail.  Hiltner's next court appearance is February 22nd.  Hagen is scheduled to appear March 15th.  hagen complaint      Hiltner complaint
Cast-iron collapse closes Hideaway for a few days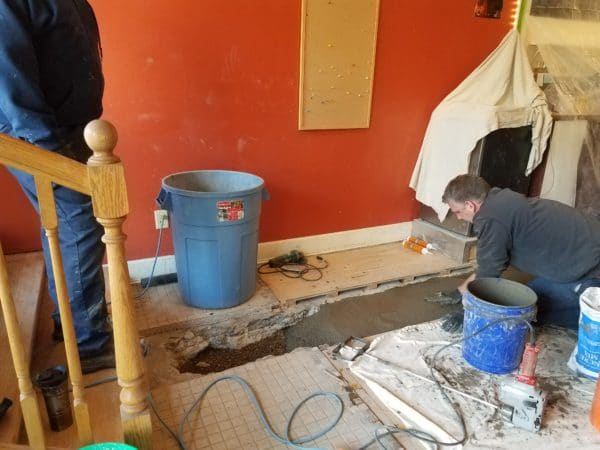 Historic downtown Northfield's architecture is lovely but that also means some old bones.  A sewer pipe collapse at the old Lockwood Theater building created some disruption for residents. Owner of the Hideaway Coffee House and Wine Bar, Joan Spaulding explained that they were having the pipes cleaned on Tuesday night, she said, "we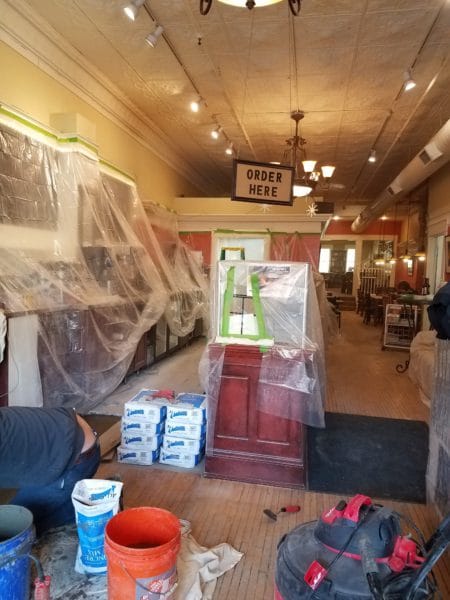 have pvc pipe all the way underneath the kitchen and then it goes to the cast iron and so we were just having it cleaned out and it was so thin that when they went in to clean it, all the cast-iron just collapsed".  The water was shut off for cleaning so no water entered the building, however, "we have a cleaning crew come in and redo everything, and throw out all the food and bring in all new food and the whole nine yards".  You can hear in the background repairs continue.  The pipe was under concrete at the front of the shop, so they needed to lift out the concrete, replace the pipe, which happened quickly.  Now they are replacing the concrete and repairing the floor. Spaulding commented, "just that we're grateful to all the patrons that have been stopping by and checking on us".   Spaulding thanked Benjamin Franklin Plumbing for their quick action.  The plan is to reopen on Saturday.  Resident of the building, Tracy Heisler reports that the pipe was repaired quickly and they got their plumbing turned back on.  
Unregistered guests get belligerent 
Not the pair to draw to.  Faribault police were called, Tuesday, to the Grand Stay hotel in Faribault after the cleaning crew found 2 unregistered guests in one of the rooms.  61 year old Wayne Pexa and 47 year old Julie Boersma refused to allow employees in, wouldn't leave the room and became extremely belligerent, according to the criminal complaints.
 The registered guest was not there.  The manager called police.  Pexa was not prepared for law enforcement and tried to slam the door.  An officer managed to take him to the floor but not without Pexa struggling.  A second officer went to speak with Boersma who screamed expletives and also resisted.  Both of them continued to resist even after being handcuffed.  Pexa had a knife on him, 2 red straws and a pipe.   He also had over 5 grams of methamphetamine.  Pexa is charged with felony 5th degree drug possession and 3 other charges including obstruction.  Boersma also face obstruction, a gross misdemeanor.  Initial court appearances are February 20th.  Pexa Complaint (1)    Boersma Complaint