A suicidal man with a handgun prompted officers to call in SWAT.  On Tuesday evening, Faribault officers were dispatched to a home on Windsor Place.  The reporting party, TLG, said she was concerned for her children, both under 6 years old.  She said she told, 31 year old Michael David Wittenberg, the defendant, that she wanted to end their relationship.  At the time they were all inside the home and he had a shotgun and a handgun. When she told him she was going to call the police he said he'd shoot the first one that put his hands on him. Officers created a perimeter but after all attempts to contact Wittenberg were unsuccessful, they called MAAG, a multi-agency SWAT team from Dakota County. Several hours later, he was arrested without incident.  According to the report, he had threatened the woman, hit her
and whipped the older child. Officers found several firearms and ammunition in a back bedroom along with a substantial amount of marijuana in a mason jar. Wittenberg is charged with 3 counts of felony domestic assault, 2 counts of felony child endangerment and malicious punishment of a child. He has a lengthy criminal history involving violence.  His court appearance is May 10th.
Mexican Consulate speaks in Northfield
The Mexican Consulate was in Northfield this week. They have an office in St. Paul and Representative Oswaldo Cabrera was invited by LINK center Director Teresa Stanley to discuss the services the Consulate offers Mexican nationals including  issuing documents such as passports and birth certificates as well as naturalization papers for the children of Mexicans in the U.S. The meeting started with Administrator Martig giving an overview of the municipal ID card and what it can and cannot do.  It is ONLY valid in Northfield and is NOT a drivers license. Northfield Police Officer Jesse Cordova spoke regarding their role within the community. Sgt. PT Haider said they want the lines of communication open and to help the Latino community understand that local police do not ask for immigration status.  They do not notify ICE. The only way ICE will know of an undocumented person is if that person is arrested, fingerprinted and jailed. A driving citation does not result in fingerprinting. Cabrera wrapped up the meeting discussing all the benefits his office offers including the many opportunities for post high school support to students, including the Minnesota Dream Act. 
Nfld Rotarians win 3 awards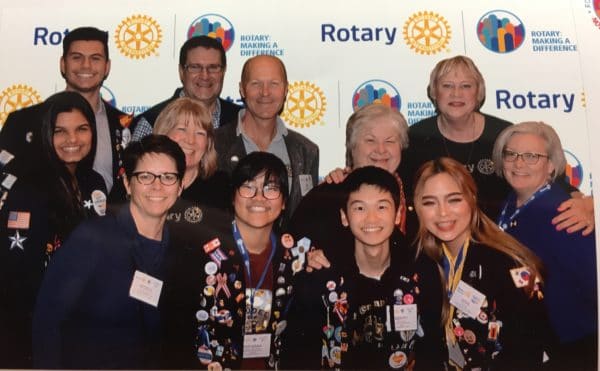 The Northfield Rotary Club received three awards last week at the annual District 5960 Conference of Clubs held at Mystic Lake Center. For the first time, the District introduced an awards program.  There were 6 categories, each club was evaluated based on their membership size, Northfield is a large club. Categories included service for the Club, Community, International, Vocational, and Youth Service and Public Image.  Northfield won for Youth and Club Service and Public Image Service. Club President Jean Wakely, said she's so proud of the accomplishments the club has made. Noting the quality of servant leadership in Northfield's Rotary.  The group meets every Thursday at noon at Northfield United Methodist Church and invite you to check them out.  Rotary Press Release – Awards Program (1)
Be prepared!  Construction begins Monday on the south end of Division Street in Northfield and CSAH 1 closes between Hwys 246 and 3 to through traffic.