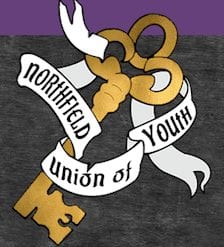 The Northfield Union of Youth (NUY), founded in 1993 by a Youth Board and a Board of Directors, has been evolving since then to now include a food program and, most recently, hiring two additional full-time youth advocates to provide more services including finding shelter for homeless youth.  Former Director, Scott Wopata, (now at the CAC) spoke to the HRA last Tuesday reporting on a situation where a Northfield student planned to sleep in a tent outside rather than stay in his home. NUY found a host family and from there, used HRA funds from last year to provide support and conflict resolution to the youth's family.  Their goal is "reunification with the family".  In this instant he was back in 3 days.  Recruiting for host homes is difficult.  Wopata said they hadn't counted on the amount of support they would need. The KEY is working now with the Faith
community. Families are vetted by the NUY's youth homelessness board. Wopata noted that this issue isn't going away and it's very complicated.  HRA Chair, Dayna Norvold, would like to see them make a yearly contribution to Northfield Union of Youth for their homelessness program.
Heineman remarks on Northfield's Development as he exits for Little Canada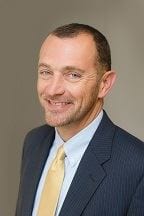 Northfield's Community Development Director Chris Heineman is leaving to become the City Administrator for Little Canada.  Over the last 6 years, he's seen a number of development projects. Not the least of which, is the Marriott Fairfield Inn & Suites but also 2 new breweries.  He said, "both Imminent Brewing at the Armory site and Tanzenwald Brewing across from the hotel project are local examples of the vibrant development that can happen in downtowns like Northfield".  There's an increase in the levels of investment, "particularly this year.  The J Grundy Reub N Stein redevelopment (Reunion).  That is actually over a $2 million in our downtown. Both of the breweries were right around $1 million of actual investment into those structures renovating and putting the equipment in".  EconoFoods, now Fareway Foods, recent renovation is a $3 million investment.  Their ribbon cutting will take place next week. Heineman commented on how he's enjoyed working with the developers and local business owners, adding, "what has kept me smiling and coming back for more, definitely those connections and building those relationships for the last 6 years".  He praised the community engagement, "you see the 16 Boards and Commissions plus additional task forces and people being willing to volunteer in so many capacities in Northfield is just very unusual and it's a tremendous asset to the community and the planning process".  There are also a number of non-profit organizations.  He'll miss that. Heineman's full interview will be posted online.  There's a reception for him tonight at 5 o'clock before the City Council meeting in Council Chambers.
Nfld Council discusses policies and votes on request from Charter
At tonight's Northfield City Council meeting they'll be discussing Streets and utilities policies.  There's a resolution regarding the request from the Charter Commission that they (the Council not City Staff) respond to their opinion regarding Big Ten LLC and the business incentives they were awarded to build the Fairfield Inn & Suites on Hwy 3.  Meetings begin at 6pm at City Hall, the public is encouraged to attend. You can also stream them online from the City's website.  Mayor Pownell and City Administrator Martig will be in studio at 7:20 tomorrow morning.
DJJD starts in earnest tomorrow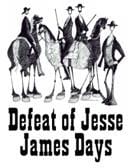 The Defeat of Jesse James Days celebration will get fully underway tomorrow with the graveside service of Joseph Lee Heywood and then the Heywood Banquet honoring members of the community who have demonstrated distinguished service to the Community.  Noel and Lois Stratmoen will be honored this year. Jeff Johnson interviewed the couple last week and that's available on kymnradio.net. Once again this year, to share their progress on the restoration of Northfield's 1888 depot, Save the Northfield Depot will offer tours on Saturday during Defeat Days. Small group tours (5 per group) will be held every half hour between 9 am and 5 pm.  Reservations are required. I have a link from our website. You can also call (810) 336-0336‬ and talk to Cheryl. And listen all week to the Wayne Eddy Affair as he talks with Defeat Days Committee members on all things Defeat of Jesse James Days!