CORRECTION:  There are 3 candidates running for 2 Council seats in Dundas.   Kelly Ludvigson and incumbents Grant Modory and Larry Fowler
In less than a month, voters will take to the polls for midterm elections. On the local ballot are positions on the Northfield Council and District 20B Representative as well as two referendums.  The Northfield School District is looking for $41 million for a new Elementary School and Early Childhood Learning Center. For more detailed information on the School Referendum, including an estimated tax calculator, go to the School District website.  There will be a tour of Greenvale Park on October 29th from 7pm to 8:30pm.    Northfield residents will vote on a proposed Cannon River Civic Center/Ice Arena.  The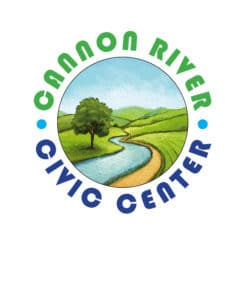 question will be approval of a ½ cent sales tax, a motor vehicle excise tax of up to $20 per vehicle and General Obligation Bonds up to $17.8 million for up to 20 years, for a facility estimated to cost $21.2 million.   In Dundas, they'll also be voting on the vehicle excise tax and a ½ cent sales tax up to $3.5 million. For more detailed information, including an estimated tax calculator go to the City of Northfield website. There are 3 more tours set up for the current Ice Arena; this morning at 11 o'clock, October 23rd at 5pm and October 28th at 1pm.   In Northfield Councilor Greg Colby was appointed an At-Large Councilor in 2017 to fill the seat vacated by Rhonda Pownell when she became Mayor.  His opponent is Clarice Grabau. Ward 4 Councilor Jessica Peterson White is being challenged by Jon Denison. In Dundas there are 3 candidates for 2 Council seats, Kelly Ludvigson and incumbents Grant Modory and Larry Fowler.  Mayor Glenn Switzer is running unopposed.  Voting is November 6th.  MN Secretary of State voting information.      Northfield Ballot Question 
City wants to hire consultant for $62k for Climate Action Plan
In the City of Northfield's Strategic Plan is how to address Climate Change.  A Committee was formed early this year, they've been creating education pieces.  Administrator Ben Martig added that they've been reviewing proposal to hire consultants to create a plan to address local efforts.  Three of 9 companies asked, bid on the opportunity.  On tonight's City Council Consent Agenda is approval of hiring the Great Plains Institute.  Phase 1 will begin with the collection of data in 2018 and Phase 2 will begin in 2019, which includes the bulk of the work in preparing the plan.  The City budgeted $15,000 for Phase 1 and is proposing $60,000 in the 2019 budget. The proposal cost is $62,404. Mayor Pownell and Administrator Martig will be in studio tomorrow morning at 7:20am.
Shop with a Cop connects kids in positive way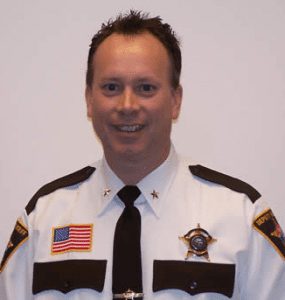 After the snowfall this weekend, winter doesn't seem far off.  Shop With A Cop will be held tomorrow. Through the Salvation Army group, Faribault and Northfield Police, along with the Sheriff's department and Conservation Officers will be taking kids shopping for winter clothes and school supplies. Sheriff Troy Dunn said often these kids encounter police in negative situations, this is an opportunity for them to connect in positive ways.  They'll be out shopping tomorrow at the Northfield Target and at Walmart in Faribault.