On Saturday a farm accident sent one man to the hospital.  Rice County deputies responded to the 17000 block of LeSueur Ave in Shieldsville  Township. 31 year old Jason Marik, of Owatonna, was caught in a running PTO (power take-off) while he was unloading grain.  When first responders arrived, they found Marik lying on the ground with his jacket tangled in the PTO. He was transported by helicopter to a trauma hospital.  Sgt. Mullenmeister reports he's in serious but stable condition. The Sheriff's office was assisted Kilkenny Fire & Rescue, Montgomery Ambulance and North Memorial Aircare.
Nerstrand residents to vote on Fire Hall – Mayor won't run again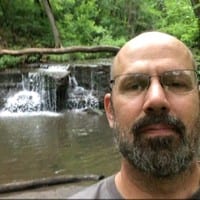 On Nerstrand's ballot will be a fire hall.  Mayor Tony Vezzoli said the bonding is for $200,000.  It was questioned by some residents who felt that dollars should go to infrastructure, specifically the water system as the water mains are aging and need updates.  Vezzoli said he thought it was a good idea to get the fire department to the voters.  Should it pass, the new proposed 6,000 sq. ft. building would be at the corner of Cherry St. and 1st. Street on land donated by Doug Gilbertson.  Vezzoli said that would allow the owner of Nerstrand Meats to expand their business and buy the building the Fire Dept. would move out of.  Vezzoli said she "has offered to pay the appraised value".  The Nerstrand Fire Dept. has 7 trucks and 19 firefighters.  They cover Dennison and surrounding townships. Vezzoli is not running for re-election.  Jarod Alvarez and Brian Bossman are vying for Mayor. As for Council, incumbents Monica Gernandt and Pamela Caron are running to retain their seats.  Jennifer Schwab and Betty (Skip) Voge are running for 2 open seats.
Simonson presents "Road Map" to NAFRS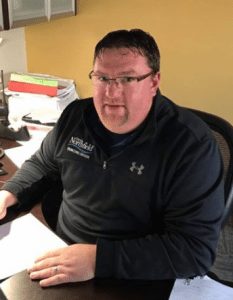 Newly hired NAFRS Program Coordinator, Sean Simonson, presented, for the first time, his Road Map to the Joint Powers Board last week.  Vice Chair Glen Castore commented that Simonson, a Captain on the fire department, has a year to get the administrative needs into alignment.  Castore said Simonson is also an employee of Northfield and as such, knows about what's required by the city and "that's why we were happy to get him, that he applied for this position".  Castore said one of the reasons they opened the position, "for example the state has a data base that many fire departments use.  We don't happen to use it.  I think if we did our administrative somewhat more efficient.  So it keeps track of fire calls, training records, personnel issues and so forth".  One of Simonson's tasks is to get NAFRS signed up to the free service.  Administrative duties were one of the main issues when former Administrator Tim Madigan chose to combine the Police and Fire departments under one head.  That's when the Fire Department worked to become a Joint Powers and be a separate entity.  Castore's full interview is online in the Morning Show tab.
MN Farm & Rural helpline
The Minnesota Dept. of Agriculture reminds farmers and their families of the 24 hour hotline available.  The service if free and confidential.  This link will take you to all the information.
Living Treasure nominations now being accepted
The Arts and Culture Commission, in partnership with FiftyNorth, invites Northfielders to submit nominations for the 2019 Northfield Living Treasure Award.   The annual award honors an individual who has made significant contributions to Northfield in, through, or on behalf of the arts and culture. The deadline for submissions is 5 pm on November 23, 2018. Nomination forms can be picked up – and completed nomination forms dropped off – at  The Northfield Public Library and Fifty North.  ACC LIV TREAS 2019 Press Release REV