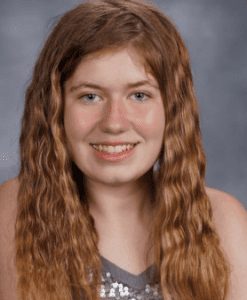 Wisconsin has updated their AMBER Alert for Jayme Closs
UPDATED INFORMATION:
Jayme Closs is still missing. If you see her dial 911.
There are 2 vehicles of interest in the case.
Vehicle #1 is believed to be either a 2004-2010 Black Acura MDX or a 2006-2010 Black Ford Edge.
Vehicle #2 is believed to be 2008-2014 Red/Orange Dodge Challenger.
If you have seen a vehicle matching any of the descriptions in the general area of Barron, WI, between approximately October 8th, and October 22nd, 2018, please contact the Barron County tip line.
Tip Lines:
Telephone: 1-855-744-3879
Email: [email protected]
Text: bctips847411