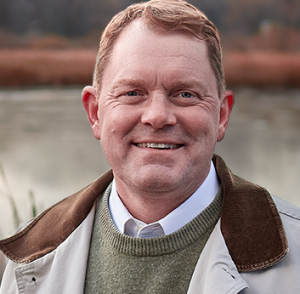 US Navy Veteran, Educator, Minnesota Native Seeks Common Ground in a Politically Divisive Time
CEDAR LAKE TOWNSHIP, MN – On this Veteran's Day weekend, Jon Olson announces his bid to earn the DFL nomination for Minnesota Senate District 20.
Jon Olson served on active duty in the United States Navy for 25 years before retiring as a Commander and returning home in 2011 with his wife, Melissa, to settle in Cedar lake Township, Minnesota. He now frequently
teaches national security courses at Carleton College, and previously taught at Metropolitan State University's School of Law Enforcement and Criminal Justice. His spare time is devoted to veteran- and community-centric non-profits, and to writing books.
"I grew up steeped in traditional Minnesota values," says Olson. "Integrity, hard work, honest compromise, and service to one's community." "I returned home to Minnesota after a quarter-century of military service to
find the political divide that has crippled our nation has also undermined our state and local politics. I think Minnesotans deserve – and want – better from their elected officials. I'm running for Senate District 20 to help solve Minnesota's challenges in a bipartisan, comprehensive way that puts our state on a path toward economic success and better opportunity for everyone."
Visit https://jonolsonformnsenate.com/ to learn more.