By Teri Knight, News Director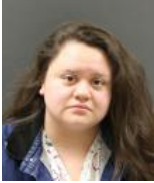 A Faribault woman is charged with causing great bodily harm for her alleged role in a heroin overdose. On Monday, Faribault police were called to 401 Heritage Park, also known as the "72-hour lot," on a report of an unresponsive woman. Two other women were on the scene, both stating that no one did any drugs and had a variety of other reasons the woman might not be responsive. After the use of NARCAN, the victim came around. After some lengthy discussion with police, 19-year-old Victoria Ann Carrejo admitted she supplied the heroin. All three of the women had smoked it, but the woman who collapsed took two hits instead of one. Carrejo is also charged with 2nd Degree Drug Sale. Bail has been set at $30,000 with conditions. Her initial court appearance is Dec. 11, 2019.  
Illinois fugitive found in Northfield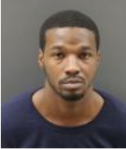 A fugitive from justice was apprehended in Northfield on Tuesday. 24-year-old Demetris Robinson was located at an apartment at Greenvale Place by a Northfield officer and taken into custody for a warrant out of Illinois. Illinois will transport him back to face charges. 
Semi crash shuts down I-35 for hours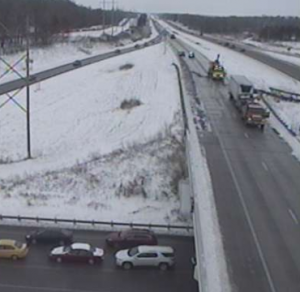 Traffic was diverted for hours as I-35 northbound at Highway 19 was shut down due to a semi crash. Rice County Sheriff Troy Dunn reported to KYMN at 8:20 a.m. this morning that he thought it would be another hour. However, it remained closed till 11:30 a.m. this morning. There were injuries but none that were life threatening. The tough part was getting the semi untangled from the median barrier. 
5 local agencies kickoff TZD DWI enforcement
Rice is now 13th in the state for the deadliest county, up from 14th last year. On Wednesday, the Northfield Police Department hosted the kickoff to Toward Zero Death (TZD) drunk driving enforcement which takes place now through December 28, 2019. TZD gives grants to counties to pay for the extra hours that officers patrol specifically for drunk or impaired drivers. There are five agencies involved, the sheriff's department and Northfield, Faribault, Dundas and Lonsdale police departments. They each take turns at going after the grants. For the next two years it will be Lonsdale Officer Jack Schleichert. Due to the rise in deaths, Rice County has received about $5,000 more in TZD funding. We'll have more on the TZD enforcement kick-off and stats coming up. 
Dundas discusses fees and levy, Northfield holds public hearing on levy Dec. 3

Cities continue to work on their budgets, looking over a variety of things before finalizing them in December. Dundas Administrator Jenelle Teppen said staff did a deep dive into the fees they charge, looking at what other cities in Rice County are charging. Those fees include "…anywhere from your monthly utility fees, from water/sewer/garbage to building permit fees, fees if you want to reside your house, re-roof, new windows." And zoning and planning fees as well. Teppen said staff is proposing two utility fee increases: the sewer base charge and the stormwater fee by 50 cents a month each. There will be no changes to water or garbage. The city is looking at a 7% increase in their levy. On Dec. 9, 2019 at 7 p.m. the [Dundas) council will hold their Truth in Taxation meeting. The City of
Northfield is looking at [an increase of] 9.4% and will hold their public hearing on Tuesday Dec. 3rd. There are multiple hearings scheduled for Northfield's council meeting next Tuesday. eComment is now available online through noon on Tuesday.