By Teri Knight, News Director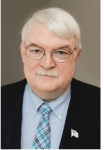 The Northfield Council had a long discussion regarding the Housing and Redevelopment Authority's move to increase the number of commission members to seven from five. Councilor DeLong had multiple questions of City Attorney Chris Hood. Mayor Pownell requested the expansion. She explained, "so that we can get more people serving and bringing their perspectives to the decisions that are made at the HRA. So the HRA, I think, is the only board within the city that has just five members". Their terms are five years, most boards and commissions are
three year terms. Pownell added that, while you want institutional knowledge, you also want diversity. The new appointments include Sandi Gerdes, Ex. Dir. of LBSA and Shelley Holden VP of Housing Community Outreach at the Northfield Retirement Community. No one had an issue with the appointees, the problem was in the process, according to DeLong, who added, "and the lack of discussion with the city council on how should we do this. I mean here's a problem, oh should we come to the policy makers to say, okay, well yes we see this. But to have this discussion at this late date is, I don't think good". He felt that they should have discussed it cooperatively rather than take the opinion of the City Attorney. The vote was 6 to 1. They also staggered the terms.
Craig's bill on payment accountability goes to the President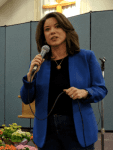 U.S. Congresswoman Angie Craig commented this morning on her bipartisan bill, "Payment Integrity Information Act of 2019". She said, "it's headed to the President's desk, that's where it's headed. So I expect him to sign it. It's not every day that a freshman member actually gets a bill across the finish line". She explained the reasoning behind the bill, "it's really stunning that the government accountability office in 2018 reported that the government paid improper payments of about $151 billion just in that year alone". She joined forces with Republican Congressman Mark Meadows, "and so we put this in place because the agencies don't have the controls in place today, it's going to force them to put some mitigating controls in place especially in areas like medicare, medicaid and the earned income tax credit where a lot of the improper payments are coming out of". The bill tackles everything from overpayments to government contractors. She said we can't fund any other bills unless those cost savings are found, adding, "I've been frustrated by the fact that 80% of the bills that I've coauthored here are bipartisan and yet leadership, you know, from both sides frankly, have been blocking some good ideas". She did point out USMCA, the Mexico/Canada trade agreement and what they can accomplish when they work together. Her full interview is HERE.  Congresswoman Angie Craig's Bill Aimed to Save Billions of Taxpayer Dollars Passes House (1)
What's going on at Hwy 19 and I-35
There's been plenty of folks wondering about all the tree clearing at the southeast corner of Hwy 19 and I-35. Speculation over what was being built was rampant on social media. KYMN got the scoop from Rice County Economic Development Coordinator, Kathy Feldbrugge. She had to reach out to the Rice County Planning and Zoning Department. The owners of the land received a permit to clear the trees for agriculture purpose. Only ag-related use is allowed on that land. So, there's no Kwik Trip going in on THAT corner.