By Teri Knight, News Director
The Northfield Council meets tonight. First up is a presentation of the City's Cultural Plan. There are multiple items on the Consent agenda, however, just two items on the Regular Agenda. Hyacinth Solar is proposing up to a 1MW solar garden project west of the Northfield Hospital and Benedictine Living Community in Dakota County and are seeking a conditional use permit. The parcel is owned by St. Olaf College and is zoned Agricultural. Two adjacent property owners spoke at a public hearing by the Planning Commission in January. They had concerns over runoff from the existing 5 MW solar garden, which would be adjacent to the proposed one. The other item is a request to
reduce the park dedication fee for the 5th St. Lofts. Rebound Stencil Development has requested Council consider a 50% reduction in park fees for this redevelopment project. With a project of this type, land dedication is not an option for the developer due to the compact nature of the project site. Therefore, City Code allows for Cash-in-Lieu requirement for park dedication. Their request is to lower it from $58,000 to $29,000. Residents can comment online through noon today. Meetings begin at 6pm and are open to the public as well as streamed online. Mayor Pownell and Administrator Martig will be in studio tomorrow morning at 7:20 with a recap. The next meeting is March 10th as the 3rd is the Presidential Primary in Minnesota.
Advocacy group asks City Council for support of Medicare For All
Last week, Council discussed briefly a request from an advocacy group promoting Medicare For All, that the Northfield Council endorse it. Administrator Martig didn't know a lot about the bill and asked Council. Peterson White, who sits on the Hospital Board commented on what she has seen of the bill, "the current state of it, in my opinion, is that it doesn't adequately consider how providers would be able to afford to continue to provide services, since if everyone was paying medicare rates. Providers currently subsidize medicare rates with private insurance rates because they're very different". She added that that would be a significant problem for public hospitals. Zweifel held the same concerns as Peterson White while Nakasian felt a more constructive action would be to hold a community forum. Administrator Martig commented, "we don't have a vetting process either like as far as being reactionary to requests we get, so particularly if it's not directly related to city work that we do it might be a subject area expert on what's being brought to the … being requested, so then you have to do research. So it can potentially bog you down if we get inundated with a lot of requests for legislative actions". This is not a simple issue and is beyond the scope of our local City Council. Healthcare For All. 
Lippert wants big investment in Early Childhood Education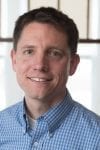 District 20b Representative Todd Lippert wants a significant portion of the budget surplus, $500 million, for Early Childhood Education. This would be a one-time funding. He said, "we know that you get a lot of bang for your buck if you're investing in children from ages zero to three". He says there are two big intersecting problems, racial disparity and childcare. He wants to put $190 million toward each of those to support equitable education and support for parents and childcare providers. While these aren't new ideas, he said, now is the time. He didn't mention where the other $120 million would go. Lippert also discussed the insulin issue, marijuana, T21 and bonding. His full interview is HERE. Lippert is in studio each Friday morning at 8:40 throughout the Legislative session.
Daniels supports bill on improving public safety
In response to a rise in violent crime on Metro Transit and in many parts of the Twin Cities, Representative Brian Daniels, R-Faribault, and House Republicans rolled out a package of proposals at the Capitol on Monday aimed at improving public safety in Minnesota communities. His full news release is on  kymnradio.net under our Community News page.