By Teri Knight, News Director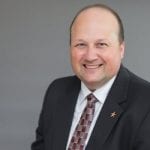 With Governor Walz's executive order yesterday, Schools will not be in session until May 4th. Superintendent Matt Hillmann said this morning that distance learning will begin on March 31st through April 30th. He said, "Parents can expect this evening late this afternoon or this evening, to get a copy of the district's Distance Learning Plan". Right now, on May 1st and 4th, school staff can prepare to bring students back to the school buildings on May 5th but that remains subject to change. Hillmann said the relationships they have with the students is a focus, adding, "we're going to be relentless
in our attention to engaging and connecting with our most vulnerable learners. We want to make sure that we have everybody at school we can look you in the eye and we can make sure you're on the right track. We're not gonna let that slide while we're in this distance learning phase". They're focusing on the whole child as this is an unprecedented time. They've delivered resources to the teachers, including coaching tools as they wade into this distance learning. One thing Hillmann wanted to make clear is that he learned from those who've done distance learning, "we heard from people that we can easily overwhelm kids with content, especially in this unusual time period. So just we are between the understand that we're looking at the guiding principles of that less is more". They plan to be flexible as well. There's much more to Hillmann's interview on kymradio.net. 
City of Nfld encourages businesses, offers library options and liquor store hrs
The City of Northfield is encouraging residents and employees to avoid parking in front of businesses that are open for take-out/pick-up orders. Please leave those spaces available to customers. They're encouraging businesses to use sandwich boards near the curb on the sidewalk. From an operational standpoint, City Administrator Ben Martig said they are moving quickly to adapt, he added, "our library is one thing that's really been a great asset and community resource that people love and can't physically have people in there right now. We're really putting dollars into into programming and online services basically. So we're implementing new things daily. We have a new FaceTime live storytime". Check the Northfield Library website for more information as online opportunities are expanding. If you don't have a library card, just call them. As for the municipal liquor store, "we are open Monday through Saturday 11 to 8pm, and Sunday on 11 to six so we don't have plans of closing at this time". Those hours are subject to change. They're also taking orders online for pickup. The DMV is closed but most of the items you would need them for can be done online. 
KYMN supporting local businesses in a free call-in
KYMN had an overwhelming response from our local businesses as we offered free air-time for them to talk about what they can do and how they're operating during this time. From retailers to restaurants, attorneys to banks, garden centers to the arts to healthcare professionals and much more, 42 of our local businesses called in. Please go to our website, kymnradio.net, we recorded and posted the entire session HERE. 
Continued local, state Covid-19 coverage
Check our website for numerous links related to Covid-19 information and resources including the MN Dept. of Health Situation Report with how many cases are in Minnesota and in which counties. The first case in Goodhue County was reported yesterday. There is also a wealth of information from the CDC, Gov. Walz's executive orders, Northfield Hospital and Clinics, the City of Northfield, Northfield Schools, Rice County Public health and much more. Check back daily for updates.