It was an unexpected mess on the roads this morning as freezing rain left a glaze on the roadway.  Early on, KYMN listeners were calling with reports of vehicles in ditches and fishtailing on Hwys 19, 3 and Cedar Avenue.  Rice Co. Sheriff Troy Dunn reported they were called to assist State Patrol with three injury accidents, one on Hwy 3 near Cedar Avenue where a vehicle tried to pass another and lost control rolling several times.  That person was flown to HCMC. Dunn said it was, quote, "ugly out there". There were numerous spinouts along I-35. We'll have more later today.
Deadly crash in parking lot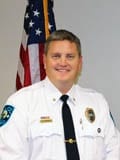 Faribault police and the State Patrol are investigating a deadly accident on Monday.  83 year old, Darlene Ulrich, died of injuries sustained in the District One Hospital parking lot after she was hit by a vehicle. Ulrich was treated at the scene and then transported to North Memorial Hospital where she died.  Police Chief Andy Bohlen reports that a vehicle, driven by 73 year old Lana Good of Faribault, had been backing out of a parking stall when she struck Ulrich and continued backing until striking another vehicle. Several witnesses said she was backing at a high rate of speed.  Good, her passenger and the other driver were uninjured. Alcohol is not believed to be a factor at this time. When the investigation is concluded, the Rice County Attorney will review the report and consider criminal charges. Chief Bohlen said, "Our collective hearts go out to both families involved in this terrible incident.".  Click for full press release:  Vehicle v. Pedestrian crash 12-10-18
Bridgewater ponders incorporation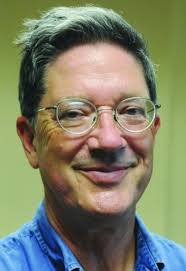 Bridgewater Township is considering becoming a City as their Annexation Agreement with the City of Northfield ends in December of 2019.  Supervisor Glen Castore told the Northfield Council last night that he and the other Supervisors, Gary Ebling and John Holden, started looking into incorporating the Township in January.  Their reasoning, he said, is the uncertainty of reaching a new Annexation Agreement with Northfield. Northfield's Administrator Martig commented this morning that those agreements are designed for orderly development.  He said, "infrastructure needs to be provided with water and sewer so we have indefined areas with our neighboring communities, agreements about how we might grow and typically they kind of say the owner (of the land) requests it, then the Township okays it and then if the City approves it it kind of makes it a smoother process to go through that".  Castore cited the City's push in 2010 to amend their current agreement so they might annex another 250 acres (which did not pass back then) and the City's current lawsuit with Waterford Township. Their consideration of incorporating came as a surprise to Northfield officials. When Mayor Pownell found out about it, she asked Castore to speak to the Council and the public.   Castore stated last night that they're not "wedded to the idea", however, they did engage Northland Securities to look into the feasibility of it and have begun talks with their Planning Commission. The report from Northland should be complete by the end of the month and they will provide that to the Northfield Council. The objectives for Bridgewater are to gain local control and broaden their tax base. There are a number of factors to consider, thirteen of them in fact, through an Administrative Judge who would have authority to say yay or nay to their request.  They will be holding public meetings with citizens very soon. Castore said they'll decide in April if they want to apply for incorporation with a final decision in August or September. Parallel to incorporation talks are negotiations with Northfield on their Annexation Agreement. Pownell said, "they really want to evaluate both.  So the Council will be some feedback and input on how best to go about negotiating a new agreement".  They intend on having a draft annexation agreement to the City by the end of February.
Truck drivers gifts deliver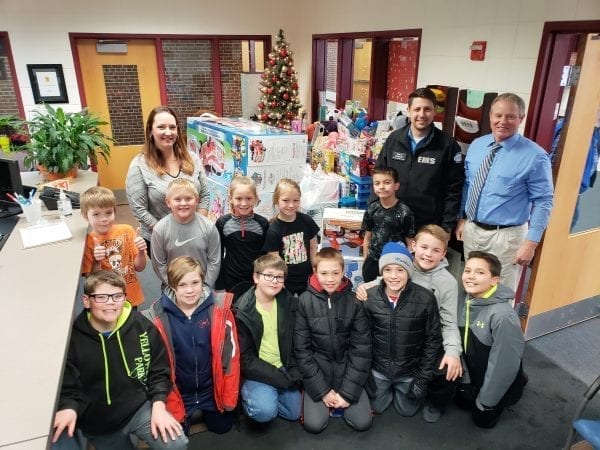 Northfield EMS Director, Brian Edwards, accepted a large donation of gifts just before Thanksgiving from Kevin Novess, a Taylor Truckline driver who buys a semi cab full of toys every year and delivers them to the town he is in at the time.  He delivered the last of the gifts to the Toys for Tots drive and the Randolph School.  Edwards had a pickup cab and bed full as well as part of an Ambulance!  Randolph Schools Superintendent Michael Kelley said their Family Career Community Leaders of America (FCCLA) group puts together the Toys for Tots Drive and generally fills a van but he was told he now needs a bus!  It's about double what they normally get. (sorry some pics are not straight! ugh, technology!)   
NAFRS Spaghetti dinner raises $1k
NAFRS Spaghetti dinner Fundraiser last Saturday collected a $1000 in cash and 28 toys for Operation Joy!