By Teri Knight, News Director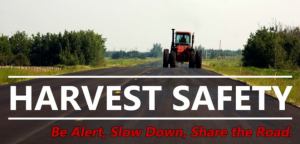 It's fall and the fields are finally drying out and farmers are taking advantage as much as they can. Northfield Police Chief Monte Nelson warns, "The big farm machinery is out and about. Semi tractors, combines, grain carts, all of that stuff; give them a lot of room." It's sometimes difficult for those driving those large pieces of equipment to see you, especially if you get too close to them. Another issue in the fall is deer, especially at night. Be on the lookout, if you spot one in
the road; don't swerve, that can cause you to roll into a ditch. Brake hard and stay in control. In town, Nelson has a reminder that wildlife are coming in and finding food to prepare themselves for winter. Possum, fox, coyotes have all been spotted. He says don't feed your pets outside. That food is what the wild animals are coming for. Nelson said, "It gets them accustomed to eating close to people; they lose their fear of people and then they're a danger to people and your own pets." It's a significant problem in town. He added, "Especially with fox and coyote, we've been seeing. They're clever, they're very smart and they learn where the food is. And they don't care if it's downtown or where it is. They'll come back for the food if they find a place where they can find those tender vittles." Nelson's full interview is on kymnradio.net.  
Dundas looks to change zoning for craftmakers

It was a pretty routine meeting of the Dundas City Council this week. City Administrator Jenelle Teppen said, "They approved amending the Planned Unit Development, PUD, ordinance". It wasn't prompted by anything in particular, Teppen said; there were just a few shortfalls they wanted to clean up. They also amended the downtown business district "…to include craftmakers. We have an application from a group, the Cannon Valley Makers, they want to lease a building right in our downtown business district." They would refit the building for metal working, ceramics, fiber arts, etc. The current zoning doesn't allow that use. Teppen added, "The Planning Commission made a recommendation to the City Council to make that a conditional use in the downtown business district. The Planning Commission will consider those conditions under which they would be able to do that." The Planning Commission meeting scheduled for tonight has been moved to October 28, 2019. Details are on our website under our Community News Page. Teppen added that she's excited to have craftmakers come to downtown Dundas. 
Northfield School District enrollment slightly down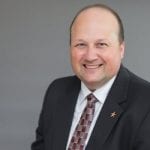 Enrollment for the Northfield School District was at 4,123 as of October 1, 2019. Superintendent Dr. Matt Hillmann said that, "When we remove early childhood education  students and part time or independent study area learning center students who are not necessarily full time, we're at 3,953. That's about eleven students less than what we ended last year with." He added that they're starting to see the elementary levels slow. He says it's welcome after a period of substantial growth. Class sizes are averaging about 23. Hillmann said, "That's a good place to be." There's been a slight increase in their secondary students. They're also seeing students that need more English learning support. They're always looking at enrollment as it drives the dollars the district receives from the government. The State of Minnesota reaccesses those dollars every three years. Right now there are a handful of schools in Minnesota that have a late start including Edina and Wayzata, and some rural areas have always started later. Hillmann said they're talking with Benjamin Bus as well.