By Teri Knight, News Director


The older we get, the more likely we'll need some joint replaced! Northfield Hospital and Clinics President and CEO Steve Underdahl commented, "over the last ten years in particular, the number of people that are moving into that stage of life where joint replacement is pertinent for them has grown almost exponentially".  The process has improved dramatically. From multiple nights stay in the hospital to some that can have same-day surgery. Underdahl explained, "the advances in anaesthesia and surgical technique really have made that possible". The challenge is making sure they work with patients before surgery to understand what they'll need afterward. Underdahl said
they work with a surgical pre-planning team to discuss things like having the right support at home, do you understand the medical safety measures needed, how to handle your medications. He continued, "do you need you need home healthcare, do we need to think about Meals-on-Wheels for a short period of time? Is there support or education we need to provide one of your family members who may be your primary caregiver for a period of time". If you're going to have a joint replacement, expect to be contacted much sooner than the date of surgery to make certain the healing is successful. Recovery time has also changed dramatically over the last decade. Underdahl's full interview is HERE. 
From 18 to 21, tobacco law changes
On December 20th President Trump signed into law to raise the tobacco buying age to 21 from 18. Some sources indicated the law went into effect immediately. Local shops selling tobacco products were notified by their suppliers and the Northfield Police Department verified it. However, Deputy Chief Mark Elliot said that it has NOT gone into effect yet. In Northfield, the City Council had a presentation by several concerned entities to raise the age locally.  note: the earlier story was incorrect in that the law has not gone into effect locally yet. There is conflicting information as to when the law signed by Trump actually goes into effect.
Nfld Chamber announces 2020 Award winners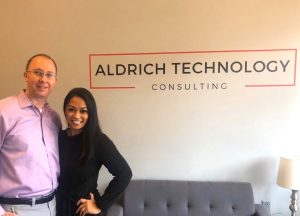 The Northfield Area Chamber of Commerce announced their business, business person and Ambassador of the year. President Lisa Peterson said the 2020 Business of the Year award goes to Aldrich Technology adding, "Aldrich Technology has grown tremendously in the past four years. The company started in 2015 in their home office and in 2017 moved into a space on Division Street. Today, they have more than doubled in size and continue to experience tremendous growth with plans to add more technicians soon". Chad and Han Aldrich are also very active in the community.  Han was just named Mrs. Minnesota Universal and was on The Wayne Eddy Affair last week. The 2020 Business Person of the Year goes to Tim
Freeland of Edina Realty. Peterson commented, "In addition to being a successful area realtor; Tim is very active in the community through his various volunteer efforts. He is instrumental in the Defeat of Jesse James Days committee, providing website updates, emceeing the Ambassador Coronation event as well as the many raid re-enactments throughout the weekend". He's also the Cluemaster for the Annual Horseshoe and Snowflake Ornament Hunts. And 2020 Ambassador of the Year goes to Marty Benson. Benson is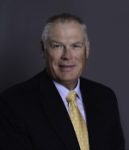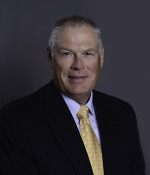 Vice President and Manager of Commercial Banking at Community Resource Bank in Northfield. Chamber Director of Membership and Events, Jane Bartho said, "Marty is a great asset to the Chamber", adding, "He is a staple at nearly every single Chamber event we organize, welcoming new members at networking events, making introductions and supporting new businesses as a Chamber mentor". The Chamber Annual Meeting & Business Recognition Banquet will be held on Thursday, January 30. The full press release is HERE.