By Teri Knight, News Director
The Northfield Council discussed legislative bills of local interest at their work session. Of particular note is the Transit Hub on the Q-block which made it into the bonding bill. Administrator Martig commented that the City is, "seeking $2.5 million in support for a new transit station, basically restrooms, facilities". He added that the request is on the Governor's recommended list and on the House list. They'll try to work the Senate. There is support from Senator Rich Draheim, however it takes two-thirds of the legislature to pass. District 20b
representative Todd Lippert said he feels good about the prospects, "we know we need better options for public transport for those who don't have a vehicle or don't have access to a vehicle all the time and we need to strengthen regional connections between Lonsdale and Northfield and Lonsdale and Faribault and this will allow us to start working on it". Lippert will be in studio each Friday morning at 8:40 through the legislative session. His full interview is HERE. The Northfield Council also discussed T-21 and a flavored tobacco ban, the Mill Towns Trail and a corridor study on passenger rail from the Twin Cities through Northfield into Albert Lea. Council will also be encouraging grant funding through the Mighty Ducks program to replace the R22 refrigerant system in the Ice Arena. Some of these items will be on next week's Council agenda. Martig's full interview is HERE. 
Dundas hires 2 PT Police Officers – offers the Chief position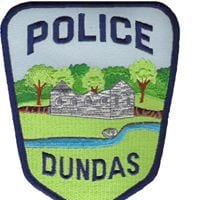 The City of Dundas has two more part time Police Officers. The Council approved them this week. Administrator Teppen said Todd Hanson is retired from the City of Faribault and is working part time in Lonsdale. Pat Nelson, a Northfield resident, retired from the Montgomery police department and has been working in Faribault. Dundas Police Officer, Wade Murray remains the Interim Chief since Eric Kline left for Apple Valley. Teppen said they've interviewed candidates for that full time position and have offered some the position contingent on their passing mental and physical evaluations as well as a background check. That could take three to four weeks. It will then go to the City Council for final approval. Teppens full interview is HERE. 
Warm up with Latin Dance Party to benefit the Nfld Library
You can warm up with Latin Dance tomorrow night to benefit the Friends of the Northfield Public Library. It will be held at Armory Square with doors opening at 6:30pm. Bill North said from 7pm to 8pm there will be activities for kids such as zumba, face-painting, art projects and more. Food will be available from Nori's and the bar will be open. Live Latin music will start at 8pm. Library Outreach Coordinator, Angelica Linder said they'll have dance lessons, "before the band starts to play, they'll do a little demonstration of how to do salsa dance, merengue dance so people will feel comfortable". Maybe they'll be brave enough to get out there and try it for fun! Tickets are available at the Library through today for $12 for adults, kids under 12 are free with an adult purchase. $15 at the door. Listen to their full interview is HERE.  click on the link to the Friends of the Library above to purchase tickets online.
Smile Drive – drop off your donations at the studio!   
Once again, KYMN is participating in this year's Smile Drive. The 3rd annual has begun! Tooth decay is the #1 chronic childhood illness in America and 1 in 5 U.S. children go without dental care. The Rice County Early Childhood Dental Network (ECDN) is hosting this annual Smile Drive. Community members are invited to drop new and unopened donations of kid toothbrushes, toothpaste, floss, and mouth rinse to one of four locations in the county including KYMN. You can drop off items any time between 8am and 4pm, a box will be in our lobby. The full press release with the other locations is on our Community News page.