By Teri Knight, News Director


In January, Northfield Hospital and Clinics was looking at a major budget shortfall. President and CEO, Steve Underdahl reports that they've been working for several months to close a $3 million (3%) gap in the 2020 budget. With healthcare market changes, he said, they need to further reduce expenses, including labor costs, which means reducing the size of their staff. Underdahl explained that six vacated positions will not be filled. FTE reductions and reassignments will result in 30 employees being reassigned and their hours reduced as they fill 10.4 jobs and twelve people
will be laid off. The hospital hired an outside expert to help review the organization structure and size compared to other comparable healthcare institutions and learned they were somewhat top heavy. That means they're reshaping and realigning senior leadership. Underdahl was clear in stating that these changes are based on roles, not on individuals, whom he would not name. This will allow them to maintain more direct patient care positions. Underdahl noted on KYMN early this year, that fewer inpatient days, some surgeries/procedures moving to outpatient, as well as Insurance company restrictions, high deductible health plans and drug costs have changed the market and they need to adapt. By managing operating expenses, reducing labor costs and growing revenue where possible, Underdahl projects a 2% margin for 2020.  With these changes, they expect to continue to thrive as an independent organization.
Local cemetery looks to City for assistance
Cemeteries everywhere are going through some significant changes as more people are choosing cremation. That has affected Oak Lawn Cemetery in Northfield in a big way. They came to the City asking for assistance at the Council work session this week. Administrator Martig said, "in the past few years they've seen about somewhere around $23,000 losses for the last three years per year so they've been dipping into their cash they have available". If they continue on that path, they will be out of funding by 2024. They were asking what the city might be able to do to help, "maybe through a partnership where there would be a contribution given to help the maintenance of the facility which is mainly mowing, trimming around headstones, snow removal". Under state law, if a cemetery becomes no longer managed, it falls to the city or county to maintain. Staff will continue talks with Oaklawn as well as the managers of the two other cemeteries in town and educate themselves on what's possible.  oaklawncemetery
Felony DWI's increase prison population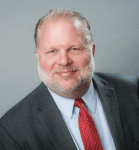 Rice County Sheriff Troy Dunn had commented last week on KYMN about "enhancers" on DWI cases. Attorney John Fossum explains what that means, "if you're over .16 that's an enhancement, if you're over double the legal limit, if you have a child in the car, there's a child endangerment claim, that's an enhancement, so that increases the severity of the offense". Based on the number of enhancements, you can be charged with 1st degree DWI, which is a felony. Your first DWI is a misdemeanor and it goes up from there to degrees of gross misdemeanor with varying jail time. Fossum said, "the felony DWI's have been the biggest deal from our (county) perspective because my office handles all the felony DWI's. The city attorney offices tend to handle most of the misdemeanor and gross misdemeanor DWI's because that tends to be where they a lot of them happen is in town".  A felony DWI can result in prison time, as opposed to jail. And any DWI you might get after that would also be a felony, unless you make it ten years in between. Some repeat offenders have been given a chance at treatment court. Fossum added that the increase in prison population has been partly due to the felony DWI which wasn't available until about twenty years ago.