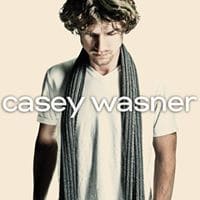 Casey Wasner, 2001 Northfield High School graduate and musician, discusses his life and career in Nashville and shares some of his music.  Casey is one of many musicians from the Wasner family in Northfield.  He is the son of Craig and Linda Wasner and nephew of Peter Wasner.
The Wayne Eddy Affair:
Through more than 50 years in broadcasting, Wayne Eddy has been a champion of hometown radio. His voice launched KYMN on September 27, 1968, and for the next 34 years he served as owner, manager, and morning host. In 2007 he was inducted into the Pavek Museum Hall of Fame. He retired in 2002, but couldn't stay away for long. Since 2006, the Wayne Eddy Affair can again be heard every weekday. Monday through Thursday, 9-11 a.m. & Fridays 10-11 a.m.
Program Archives...