Northfield Council and staff continue to work on a sample tax ballot question to voters regarding the proposed Cannon River Civic Center,  Administrator Martig commented on the name, "the goal of building a 2 sheet arena really expands beyond just ice because a civic component is a key piece that on one of the arenas we're looking at having year around ice, but the other would be off for almost half a year, I guess, as it relates to being able to be used for other civic activities".  Hence the name change from an Ice Arena to a Civic Center.  Reflecting a regional feel with a
partnership with Dundas, Martig added, "we would have a joint funding source with a regional sales tax with that so really it also ties in with our regional park system and trail that we have going on back there".  If the sales tax passes, the resolution would be to split the dollars 70/30, with 30% going to park improvements within Northfield and Dundas.  As for the actual question, it can get confusing, however, Martig said, "I think we're making progress and are kind of narrowing it in for a vote potentially next week it will be on the agenda schedule for action".  A part of the question includes a one-time excise tax on the purchase of a vehicle, new or used.  The reason being that a sales tax would NOT include motor vehicles.  Martig added, "it would not relate to leased vehicles, would not relate to mobile home type units, those types of things.  So it would be a fixed dollar amount up to $20 the Council would fix that later.  We don't know what that would translate for a year here in Northfield and Dundas at this time".  There will be much more on this issue, mostly an educational piece to inform the public.  
Rice County roadwork will heat up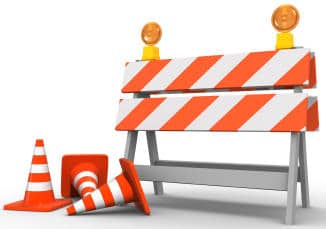 Rice County Commissioners hosted MnDot District 6 at Tuesday's meeting.  They discussed their 10 year plan. With funds from the wheelage tax and ½ cent sales tax the Commissioners passed, Commissioner Galen Malecha said they'd projected to take in $2.5 million a year but they're taking in over $3 million.  One major headache will be a 4 mile stretch of I-35 between Co. Rd. 9 and Hwy 21 in Faribault.  Concrete paving of the southbound lanes will begin July 23rd. Two way traffic will be maintained on the northbound side through the duration into October.  MnDot expects very heavy weekend traffic. The repaving of Hwy. 19 from Lonsdale to Northfield is on the list, but Malecha said that he and Commissioner Dokken want to see the interchange at I-35 and Hwy 19 fixed.  He said, "that's a mess.  If you've ever driven it in the busy rush hours it's very hard to maneuver".  Fourteen years ago, MnDot put in a new bridge that specifically left room for a more appropriate exchange, "so here we are fourteen years later with nothing done.  So we've asked to meet with our legislators and MnDot officials.  We're going to put together a Hwy 19 Coalition probably led by the County but the City of Northfield and the City of Lonsdale are going to join us".  Malecha says they also plan to form a coalition to speak with legislators regarding Hwy 246.   Here's a LINK to District 6 projects.  
Battle of the Badges Blood Drive at Nfld PD
It's the Battle of the Badges between Northfield Firefighters and Police.  Next Wednesday you can roll up your sleeve and give blood at the Northfield Police Station between noon and 6pm.  Police Chief Monte Nelson said they're excited to partner with the American Red Cross on June 20th to launch the first of what they hope will be many blood drives. NAFRS Clerk, Char Stanke said they'll be working together to give back to the community in a truly life changing way since each donation collected
can save up to three lives. Blood is a perishable product that can only come from volunteer blood donors. With someone in the U.S. needing blood every two seconds, blood products must be constantly replenished.  The Battle of the Badges blood drive adds the 'challenge' of donating on behalf of your favorite 'badge' – Fire & Rescue or Police, so when you arrive to donate, be sure to cast your vote. As with previous Red Cross drives, our goal has been to collect 30 donations, though 40 would be even better! Donors will receive a t-shirt, while supplies last. You can walk in or make an by calling 1-800-RED-CROSS or sign up online at redcrossblood.org.