The Dundas City Council voted last night on the proposed Cannon River Civic Center aka Ice Arena, "the council did approve sending the 1/2 cent sales tax to the voters at the November election", said Administrator John McCarthy.  He added that the vote was unanimous, "they indicated very clearly that they support the idea and could be a great opportunity for the area".  However, they did question, what they viewed, as a lack of  preparation and upfront financial contributions from the Ice
Arena/Civic Center committee. The group has formed a fundraising committee and will be actively pursuing donations when citizens vote on the project.  There will be educational pieces coming from the City of Northfield and the Ice/civic center committee to help clarify what the ½ cent sales tax means to residents of Dundas and Northfield, as well as the property tax increase for Northfield residents only.  Should the voters approve the referendum in November, it still has to be approved by the legislature. For more information go to cannonriverciviccenter.org.  Look for continued updates.  
Wopata has bittersweet moments, Blaha will miss relationships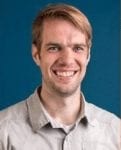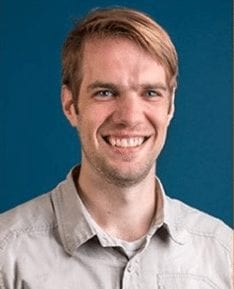 There's a changing of the guard.  Long time Executive Director of the Community Action Center, Jim Blaha, is retiring in September.  Scott Wopata will be taking his place. Wopata leaves the Northfield Union of Youth and his coaching of Northfield varsity soccer.  He said the last couple of weeks have been bittersweet with his role at The Key (NUY) and with the High School team but he's "pretty excited about the future".  Blaha has spent 18 years at the CAC, he's built a lot of relationships over the years, "of people that we've served, of people that we've worked with, of people who've supported us all the
way along.  I'll miss that, I'll really miss that".  Blaha notes that the purpose has always stayed the same; food, clothing, shelter and information on other resources available.  Other changes include the creation of a Super Shelf here at the end of August. Using grant money they're able to purchase refrigeration to allow them to have more produce. (They currently feed about 500 families per month).  Another change will be Christmas Sharing.  It's a name change to "Operation Joy".  Blaha said the change is so that those of every walk of life or faith will feel welcome to participate in that.  In his role at the Nfld Union of Youth, Wopata has ushered in more formal supportive services such as a housing component for homeless youth, a mental health component and food.  Wopata's role officially starts September 17th.   As for the Key they'll be searching for Wopata's replacement.  The CAC turns 50 in August. KARE 11's Boyd Hupert will be doing a story on it.  
Four vie for Rice County Queen
Four young women are vying for Rice County Fair Queen. Hannah Singh of Northfield.  She is the 16-year-old daughter of Raghav Singh and Kristen Moorhead. 17 year old Zoe Nassif is the daughter of Carol and Robert Nassif of Dennison.   19 year old Megan Vikla, whose parents are David and Kelly Vikla of Lonsdale. Gretchen Horhman is the 17-year-old daughter of Christina and the late Brad Hohrman. She graduated from Northfield High School in 2018.  Their full bios are on kymnradio.net. The Queen Contest is in it's 42nd year as the Rice County Fair celebrates it's 145th year. The judging takes place in Faribault today and coronation is on opening night, July 17th, at 7 o'clock, on the Midway Stage.