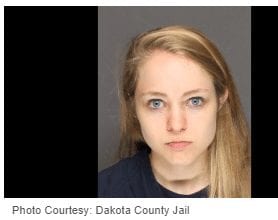 A woman operating an animal rescue in Castle Rock has been charged with felony mistreatment of animals.  Dakota County Attorney James Backstrom announced that 25 year old Caycee Lynn Bregel, of St. Paul, was charged Tuesday.  Along with the felony are 12 misdemeanor counts of Mistreatment of Animals in connection with the death and care of numerous cats. At the time of the offenses Bregel was the owner and operator of "Minnesota Animal Rescue" a non-profit who had been renting a residence.  On May 9th, a deputy was dispatched to a home on the 3800 block of 250th St. W. in Farmington for the 3rd time, on report of a pig running loose near the home. On arrival the deputy smelled an overpowering odor
coming from inside. The owner of the property was contacted, he went inside and found several animals including several cats that were "skin and bone". The owner saw no food or water for the animals.  He'd been renting the property to Bregel since February 2017. At some point, deputies and someone from the Animal Humane Society, went inside. There were 43 living cats, 64 dead cats and 5 living dogs. The floors, walls and windows covered in garbage, urine and animal feces. Several shallow graves and carcasses of dead cats were scattered across the backyard and in the garage. The property was condemned by the Dakota County Public Health Department. Bregel had an agreement with the Animal Humane Society to provide foster services.  Between July 2017 through February 2018, she'd been given 144 cats and 1 dog. Her first court appearance is October 1st in Dakota County Court.  Bregel complaint
Nfld School District outperforms state average
As a District, Northfield School District students outperformed the state average at every grade level in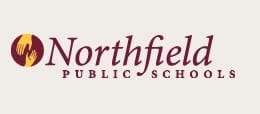 reading, mathematics, and science on the state-mandated 2018 MCA assessment tests.  Across the State, math scores dropped to 57% in 2018 but in Northfield, math proficiency scores were at 68%. District third graders saw significant improvement in their reading proficiency scores, too — up to 63% in 2018 from 57% in 2017.  Northfield Schools ranked better than 92% of districts in increasing student achievement levels in reading. And there's more. The full press release is on kymnradio.net.
School bus safety reminders
Speaking of school, Jenna Dardis of Benjamin Bus, stopped by KYMN yesterday.  Bus safety is a priority. Postcards have been sent to parents with their child's name, pickup time and whether or not they transfer at the Middle school hub.  She says if you have ANY questions, call them at Benjamin Bus.  Dardis tells parents to have their children at the bus stop 5 minutes ahead of time, even a few more minutes for the first week as everyone gets acclimated to their routine.  She also asks parents to tell their children that the bus stop is not a place to play, it's a safety zone.  As for those adults out driving at the same time students are being picked up or dropped off, Dardis says, the fine for going around a stop arm has risen to $500.  She also reminds new drivers that the flashing yellow lights on the school bus means it's preparing to stop and the red flashing lights and stop arm mean children are getting on or off the bus.  School starts September 4th.