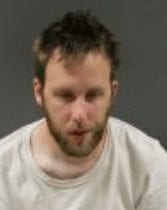 A man found passed out in his vehicle in Dundas is charged with 5th degree drugs.  32 year old Joseph Dillon of Faribault was taken into custody Friday after a Dundas officer and Rice County Deputies responded to a call in the 13,000 block of Dahle Avenue on report of a man passed out in a vehicle with a spoon in his hand and some "stuff in a napkin" on his lap.  According to the complaint, he wouldn't wake up and was sweating. Dillon told deputies that he's been clean for 8 months. He refused to let them search his vehicle. A k9 unit indicated controlled substance at the drivers door. They found .4 grams of heroin along with a needle and q-tips, used as filters
for heroin, inside the vehicle.  Dillon told Deputies that he used to abuse pills but he'd been clean for 8 months.  Dillon's initial court appearance is September 24th.
  Nfld Council budget work session 
Preliminary City budgets must be set by the end of September.  Northfield Council will meet in a work session tonight to further discuss the 2019 budget.  Staff says the levy increase remains at $433,465, a 4.9% increase.  Meetings begin at 6pm and are open to the public, however, no public comment is taken at work sessions. You can view them live online on the city's website.  Administrator Martig will be in studio tomorrow at 7:20 with a recap.  1- 2019 Budget Update 9.11 (1)
Nfld School District tests well
The Northfield School District is in good shape.  Superintendent Dr. Matt Hillmann commented on the recent State-wide test scores.  They "outperformed the State again this year".  He added, " but we keep getting better at using data and the information that we get from various tests and assessments to help target our teaching to make sure that every child has improved".  There seventeen tested areas in the MCA.  In 13 of those areas they had a positive proficiency change from 2017.  He said, "In some cases as high as a 10% proficiency increase.  That's really hard to do".  They had a nearly 7% increase in their Grade 3 reading proficiency and their Grade 8 science had a 10% increase, "and that doesn't happen by accident".  In areas where they didn't improve, they are still above State average.  The video of the entire School Board meeting will be online on their website later today.  Dr. Hillmann will also be presenting at the Chamber of Commerce luncheon on September 26th.
Update on WWTP
The Northfield Wastewater treatment plant's temporary biosolids process equipment was installed over the last month and came online last week.  Public Works Director Dave Bennett said it's still going to be next year before the replacement parts will be installed from the fire that destroyed the equipment early this year. The repairs from the July pretreatment flood are about 90% complete, but everything is operating in the building.   
5th & Washington lot closed – CORRECTION
The NDDC reports the parking lot at Fifth & Washington behind Hogan Brothers will be closed this week for resurfacing. Vehicles will need to be parked on side streets until the project is finished which should be September 17th.   From Sean Simonson:  Phase 1 will include Washington Street from Fifth Street to Seventh Street, and the Fifth Street and Washington Street parking lot. This area will be closed to thru traffic beginning on Monday September 10, 2018, and is scheduled to be completed by September 21, 2018, with the exception of the Fifth Street and Washington Street parking lot, which is scheduled to be completed by September 17, 2018.
 Other municipal parking lots will be resurfaced as will Washington St. from Woodley to 2nd.   For complete information click on the Press Release from Sean Simonson:  Press Release #3 Washington Street (1)