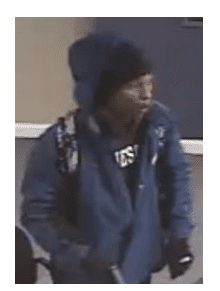 The Northfield Police department continues to work the case of an armed robbery of a downtown bank.  On Saturday, Premier Bank's office on 5th street was robbed at gunpoint. Around 11:30 that morning, a man approached a bank teller, displayed a black, semi-automatic handgun, and demanded money. Northfield Investigator Sgt. PT Haider said the man left on foot with an undisclosed amount of money.  He added that they'll be reviewing the actual video today. Due to it happening on the weekend, they were only able to get still shots, which are on kymnradio.net. They're following up right now, "just like anything we get tips, we take them till they're exhausted, or
if that doesn't make any sense, or doesn't add up, then we stop and go on to the next one".  It's a fluid situation at this point.  As for the victims, he said, "they were very shaken up but very strong people.  I'll follow up and make sure they're doing okay.  The FBI has a resource for them".  They can get help if they need it.  Haider said it's a life-changing event, adding that they handled it very well.  Haider added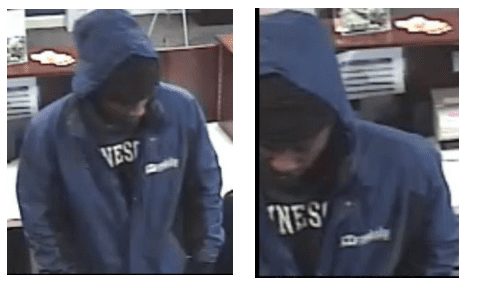 that they believe the suspect was in town the day before and are asking anyone with any information to call.  He said no tip is too small. Call 507-645-4477. Keep it on kymn for the latest information. In November of 2015, Premier Bank was robbed at gunpoint.  That suspect has not been found. Deputy Chief Mark Dukatz commented that, while they had a good picture of the man, they had no good leads.
Decades later and Rice Co. has the same number of Judges
Rice County has the same number of judges they had 30 years ago. County Attorney John Fossum explained that in 1980, there were 40,000 residents in the county.  Fossum said, "and we had a district court judge and 2 county court judges and 2 city court judges and when the courts unified into a district court system, we were left with 3 district court judges who handle everything from conciliation court and traffic tickets to murder cases".  In that that time, his office and the public defender's office have both grown significantly but they still have the same number of judges.  There are 11 counties in the 3rd Judicial District, Rice County is the second most populist. The County is going through a caseload study.  Fossum said, "the inescapable conclusion that I get to is that we don't have enough bandwidth to do the work because we 8. 10 cases set for trial and none of them actually go to trial that indicates to me that we don't get them through the system as well as we should or as we could".   
Division's open
Division Street is open again.  It has been closed for over a week between 5th and 6th streets at 512 Division due to work being done on the former Veterinary clinic owned by David Garlie.  The building has been purchased by Cannon Valley Vet.
CRCC holding informational meeting
The Cannon River Civic Center Advisory Committee will be holding an informational meeting tonight from 6pm to 8pm.  There will be a presentation and then time for Q&A.
Randolph FFA holds Corn Drive for Camp Courage
The Randolph FFA will be holding their Corn Drive tomorrow.  Local farmers donate corn, it's then taken to an elevator and sold.  That money is donated to Camp Courage. They've been doing this for decades.  
Grabau on the air
At-Large Councilor candidate Clarice Grabau (Gray bah) was on the Morning Show today.  Her interview is online at kymnradio.net. Incumbent Greg Colby will be in studio on Thursday at 8:45am.  Jessica Peterson White and Jon Denison will also be in studio this week.