The Faribault drug dealer who sold the fatal dose to a 38 year old man in June, pled guilty yesterday to 1st degree drug sale.  28 year old Anthoney Fugalli warned the man that the heroin he sold him was laced with fentanyl. Fugalli had been watched by Faribault Police and  the Cannon River Drug Task Force for some time and was arrested in April for selling heroin, he told investigators then, that he went "trippin'" nearly daily to the Cities to buy drugs. At the time, he posted $50,000 bail.  In May and June, Fugalli sold a total of nearly 13 grams of heroin to an informant on 4 occasions. He was arrested soon after the man overdosed and the drug was traced to Fugalli. He's been in the Rice County jail since his arrest and will remain there
until sentencing January 15th.  Fugalli was facing possible homicide charges. First degree sale of heroin carries a sentence of up to 30 years in prison. Previously, all his run-ins with the law were petty misdemeanors.
Felon charged with possession of ammunition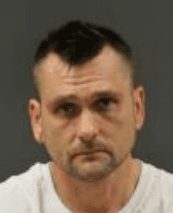 A New Prague man is charged with 3 counts of felony 5th degree drug possession and possessing ammunition as a convicted felon.  On November 6th, Lonsdale police conducted a routine stop after observing 41 year old Blair Charles Bissel driving 38mph in a 30mph zone.  When running his license, he found it revoked. Officers smelled marijauna coming from the vehicle and conducted a search, finding just over a gram of a "hardened" marijuana, over a dozen lorazepam pills and a 9mm hollow point round.  He said he knew it was in the car but it wasn't his.  Bissel has a previous conviction for disarming a peace officer.  He was denied a public defender last Friday. His initial court appearance is November 21st.  
Nerstrand voters approve Fire Hall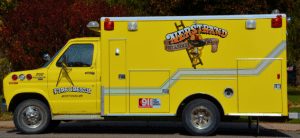 It was close but Nerstrand voters approved $200k for a Fire Hall.  The vote was 82 to 71. Mayor Tony Vezzoli said there were residents who felt the money should go to infrastructure such as the "water system, the water mains".  It has been a "contention from some of the residents".  The 6,000 sq. ft Fire Hall will be built at the corner of Cherry St. and 1st. Street on land donated by Doug Gilbertson.  Vezzoli said the owner of Nerstrand Meats, next to the current Fire Hall, will buy that building and expand their business.  She'll buy it for the appraised value.  The Nerstrand Fire Dept. has 7 trucks and 19 firefighters.  They cover Dennison and surrounding townships. Vezzoli didn't run for re-election.  Jarod Alvarez won the Mayoral seat with over 72% of the vote.
Full power!
All week long, KYMN along with the entire Carleton Building, the Archer House and the Nutting Building were on backup power as Xcel Energy and Master Electric, worked on raising the Transformer near the Cannon River next to the Gazebo behind the Archer House.  The idea is to never have to worry that flooding will take out the electricity!