At around 8:00 a.m. this morning, Northfield Police Officers responded to a residence in the 2500 block of Valley Drive. Upon arrival, Northfield Officers encountered a male victim who had fallen off the roof of the residence while performing construction work. Medical air assistance was called in to the scene, however it was determined that the victim was deceased shortly after the helicopter arrived.  The victim has been identified as Jose Pablo Barranco of Bloomington.

K9 team finds no evidence of missing Nfld man
Yesterday, with the assistance of Northstar Search and Rescue (K9) team, the Northfield Police Dept, continued their search for 42 year old Joseph Camplin.  They spent hours searching a large portion of the Carleton Arboretum and an area around the Canada Ave bridge. They did not locate anything of significance.  The cold weather hampered the dogs noses. Police continue to ask the public for any information about the whereabouts of Mr. Camplin. Call 911 or the Northfield Police Department at 507-645-4475.  A full description and photos are on kymnradio.net
Enhanced DWI enforcement
Nearly an hour and a half after his encounter with a Rice County Sheriff's Deputy, 44 year old Stephen Paul Opdahl's blood alcohol registered just over twice the legal limit.  Sunday afternoon, the Faribault man put his vehicle in the ditch in the 3900 block of Chappuis Trail. Two other vehicles had pulled over to check on him and called 911. His nose was bloody and his speech was slurred. After failing a sobriety test, he was arrested.  Opdahl later blew a .18. He's charged with 2 counts of 3rd degree DWI. It's a good reminder that 300 law enforcement agencies, including our local officers and deputies, will be participating in enhanced DWI enforcement starting today through Dec. 29th.
Nfld Council talks levy and leave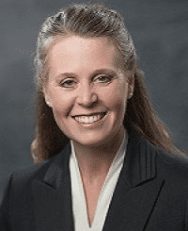 In September, Northfield Council approved a 7% preliminary levy.  Last night they heard from Administrator Martig how they might be able to lower that, after a utility rate study showed an extra $200,000.  Moving that money to the general fund could loosen up some dollars and Martig recommends a 4.4% increase. Martig said this morning said the cost is estimated at $56 per year on an average $200k home.  Home valuations are rising by 6.4%.  They're looking at adding 2 positions to the Public Works Dept., a Police Investigator and a Communications person.  However, Council also discussed a paid parental/family leave which could impact the levy as they ponder options of 2 weeks, 6 weeks and 12 weeks paid for mothers only.  This will all come back to council at their Dec. 4th meeting. It's a complicated subject, however, City employees already receive, sick time, FMLA and vacation time. We'll have more  Pownell and Martig will be in studio at 7:20 with a recap.