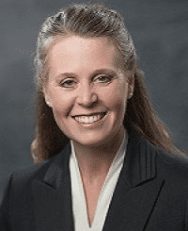 Mayor Pownell has been solicited for consideration to apply for the National League of Cities (NLC) Human Development Committee. The Committee is responsible for developing policy positions and leading NLC's advocacy on issues involving social services, children and learning, poverty and income support, employment and workforce development, equal opportunity, education, Social Security and seniors, individuals with disabilities, public health care, mental health parity, immigration reform and much more.  The Opioid issue is something Mayor Pownell is interested in.  The Council discussed her participation in this National committee as there is a
financial commitment in funding her travel expenses.  Councilor Nakasian wants to increase funding to send elected members to these various conferences and meetings. While in favor of the committee, Zweifel pushed back on Nakasian saying the National League of Cities is not the only way to get professional development.  Zweifel said, "I'd be interested to see what Staff brings back for our Travel Policy.  It will be hard given that professional development looks different for all of us to make something that is equitable and not just equal".  Peterson White also agreed with Nakasian.  Pownell commented on her view of the importance of representing the City on a National level, "oftentimes you hear of the larger cities at that Federal level so they don't get to hear about our smaller communities and I think it's really important that they know and understand".  The estimated cost to this is about $6700 for three events around the country.  Council is looking at revamping their Travel Policy sometime in January.
Cleanup, Co. Rd. 1 and Cops on Dundas agenda

Dundas Administrator John McCarthy notes that the City spent just about $9,000 for Storm Cleanup Costs.  In his report he also noted that CSAH #1 reopened to through traffic but a final paving and some other work will have to wait till 2019.   The Dundas Council meets tonight. On the agenda is a resolution that will Request Clarification of NAFRS Claims Payment Process: Currently, claims are being paid prior to the Joint Powers Board approval.  It's Dundas representatives position that only claims specifically identified in State statute should be paid without Board approval, all the rest, should be reviewed and approved by the Board beforehand. If this resolution is approved, it will be forwarded to the NAFRS Board prior to their next meeting in December.   Also on their agenda is consideration of hiring a Part-Time Police Officer: After conducting a second round of interviews, Interim Chief Eric Kline and Officer Wade Murray, recommend hiring Robert Wilkins as a part–time officer contingent on a background investigation. Wilkins will be completing his 4-year degree in Police Science at St. Mary's University of Minnesota in December. We'll hear more from McCarthy tomorrow morning at 8:45am.
CAC seeks volunteers
The Northfield Community Action Center is signing up Volunteers for Operation Joy, formerly Christmas Sharing.  Help is needed on December 10, 11, 12, and 13 with the sorting of gifts, assisting participants with their gift selections, gift wrapping and room clean up. Please call the Community Action Center at 507-664-3550 or visit communityactioncenter.org/events to sign up.