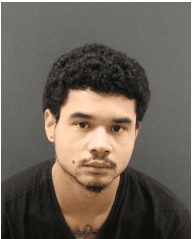 On Monday, Northfield Police Officers responded to St. Olaf College after on-campus security apprehended a male suspect who had been attempting to gain unauthorized access to several college buildings. Responding Officers recognized 22 year old Elijah Jermaine Gomez, of St. Paul, from video surveillance photos as the suspect in recent on-campus break-ins and "peeping" incidents.  He's charged with 3 counts of 3rd degree burglary and 3 counts of peeping. According to the criminal complaint, a man had peeped in on 3 female students while they took showers in resident buildings. One student, LK, reported that her Ole card, a key card, had been stolen on November 24th, she
reported it missing 4 days later. Security then deactivated it and found that the card was tracked to those buildings and more.  Each of the 3 victims reported catching a man with a phone watching them while they showered. Surveillance captured pictures of Gomez and on Monday evening, he was caught in the act of trying to break in to another building and was captured by St. Olaf security. Northfield Police took him into custody. They found 2 Ole cards on him, one belonging to LK, the other another female student. Gomez has a history of sexual battery, invading privacy and stalking and just received a stay of imposition in a case involving a minor.  He was ordered to complete a sex offender program. Bail has been set at $40,000 with conditions. His initial court appearance is December 11th. Nfld Sgt. PT Haider said Gomez was focused on younger women and there may be more victims. His picture is on kymnradio.net and our facebook page. If you think you may have been a victim, call the Northfield Police Department non-emergency number.  NPD PressRelease – St. Olaf Burg_Inv of Privacy – 120518
Man admits to selling meth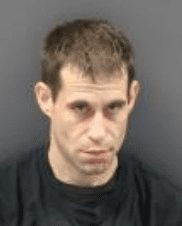 A 39 year old Faribault man is facing multiple drug sale charges.  According to two separate criminal complaints, Adam Michael Caron, sold nearly 29 grams of methamphetamine to a Confidential Reliable Source on 2 occasions in May.  On Monday, Cannon River Drug Task Force Agents spotted him and Faribault Police conducted a traffic stop as he was under suspicion for 1st degree drug sale. A search of the vehicle revealed almost 31 more grams of meth and nearly $1,000 in cash.  He admitted selling the drugs. He's charged with 2 counts of 1st degree drug sale and 1 count of 2nd degree. His initial court appearance is December 12th.
Council looks for "temporary" Project Mgr 
In the Northfield City Council budget, approved by a 4 to 3 vote, Council okayed this week, the hiring of a Project Manager at $200,000 for 2 years to help them with their 6 Strategic Initiatives.  This position would be a "temporary employee" with benefits. Administrator Ben Martig said they're looking for, "somebody familiar with the community ideally.  And the skills around facilitation, helping us in some of these key areas within our strategic plan, going out for grants, helping to facilitate communications, helping us with reporting to the City Council.  Really dedicated to our Strategic Plan itself".  These dollars will come from the General Fund Reserve.  
Council oks hiring "temporary" Project Mgr
Tresa Lenzen  found the Winter Walk Snowflake Ornament just after 8 o'clock this morning when the final clue was released.  It was hanging on an evergreen tree at the Old Memorial Park Outdoor Pool.  She told KYMN that she and her family moved here 5 years ago and love to participate in the DJJD Horseshoe Hunt and the Snowflake hunt.  She usually hunts with her kids and their dogs! This is the first time she's won. Lenzen won $500 in Chamber Bucks from the Northfield Area Chamber of Commerce. Lenzen also loves the idea of supporting local businesses.   Clue Master, Tim Freeland, explains all the clues on kymnradio.net!