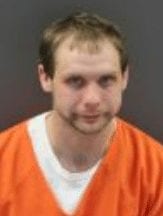 A Dundas man pled guilty yesterday in Rice County Court for forgery, a felony carrying up to 10 years in prison. 29 year old Kevin Michael Reineke was accused of cashing fraudulent checks at the Fast Cash in Northfield on 2 separate occasions and attempting a third time. The checks totaled over $3,000 and were written out from various businesses. One was a payroll check for someone else, two more were reportedly stolen from mailboxes that was part of a rash of mailbox thefts throughout the county last August and September. That case is ongoing. Reineke has a lengthy criminal history, most of which is drug related. Sentencing is set for March 14th.
New $5mil Biosolids equipment won't need external heat source
The Northfield Wastewater Treatment plant biosolids building burned May 29th last year, shutting down the process. Since then, a temporary system has been operating and the City has paid to truck out the sludge. This week, the Council approved plans and specs for the installment of the new equipment. Engineer Seth Peterson from Bolten & Menk said they'll be using the existing structure and retrofitting the new equipment which meets the Class A requirement. Peterson said it's a "greener" process, a closed system and more efficient, adding,"and one of the key benefits is that we're just using lime addition only for the heat source, no external heat added into this and the other piece with this is that all the processes here from the screw press to the reactor is all metallic or steel products so we don't have any other type of processes in there where before, in the belt press, we had the rubber belt and other things like that". In other words no melting, which was part of the issue last year. Additionally, there's no sprinkler system required with this equipment. That's good news as the well out there doesn't provide enough water to allow for a sprinkler system in any of those buildings. There is a smoke detector system set to send alarms if necessary. Mayor Pownell said this, "brings up to date all of the equipment in that building". That was in their future capital improvement plans. With the new system, there's still an agricultural value to the product that's produced with the new equipment. The City has a contractor that sells to farmers. Administrator Martig explained Council's action will complete all the bidding components including labor. He said the $5.3 to $5.8 million engineering estimated project will be 100% covered by insurance. Final completion isn't expected until February 2020. This LINK will take you to the January 8th City Council meeting where you can find additional information and the video.
City employees get 2.5% COL raise
The City of Northfield negotiated with labor unions in a closed meeting Tuesday evening before their regular meeting. Martig said Council brought forward a resolution to provide a 2.5% pay increase for 2019 and 2020. Employees eligible for Step increases will also receive those. Council looked at market conditions, comparable cities and such. He said it keeps them competitive.
Council approves Pownell appointments
Newly elected Northfield Council members took their oath of office this week. Councilors Nakasian and Peterson White will continue while the newest member, Clarice Grabau joins them. Mayor Pownell made numerous appointments to Boards and Commissions, the list is on the City's website. As for council appointments, a change includes, Councilor Peterson White resigning her seat on the NAFRS Joint Powers Board to go to the Northfield Hospital Board, Councilor Ness will replace her at NAFRS through 2019 when her seat expires. Overall there were 120 Board and Commission appointments made with citizens and elected officials.