By Teri Knight, News Director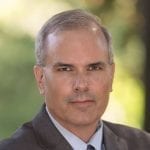 The Northfield Area Fire and Rescue Service (NAFRS) Joint Powers Board met for the first time in the newly renovated fire hall on Fifth street. Chair Bron Scherer said there's still some work to be done including finishing the front apron. The concrete wasn't up to standard to handle the load of a firetruck. Scherer said, "About 90 yards of concrete will have to be replaced but that will be starting this week. There's a little bit of electrical work for the outdoor lighting and then the landscaping fine tuning and they will continue, as I said, to true up the inside." The great news is that the flood issues have been eliminated. All the firefighting equipment is also now located on site, the firefighters have room to move, and the facility really reflects
the quality of the firefighters. There's been a lot of investment in the equipment and building in the last four or five years. Scherer further commented that, with the building, there was a lot of deferred maintenance. It was originally built in 1971 and shared with the Northfield police department for many years. There hadn't been a lot done to the building over the years. Scherer said that speaks to the quality of the original construction and, "it is a rock but that deferred maintenance does build up." NAFRS will take possession of a new $600,000 city pumper truck in July. They plan to hold an Open House for the public some time this summer.
From Polco to eComment, there are lots of ways to communicate with Northfield officials
The City of Northfield recently hired Communications Specialist Kara Trygestad as they continue expanding their communications with residents. Director Michelle Mahowald and Trygestad were in studio discussing the newest option of Polco but there are other means of communication including Everbridge, an emergency alert system you can sign up for on the City's police department web page. There's also Notify Me, which gives you multiple options of what you want to be notified about. And there's eComment, an option to allow citizens to weigh in on topics the council is debating at meetings. You can comment on those items listed on Council agendas from the moment it's published, generally the Friday before the Tuesday meeting, until noon on the day of the meeting. Council members see those comments that day. They're printed out and available at the meetings.  
Mock crash at Northfield High School today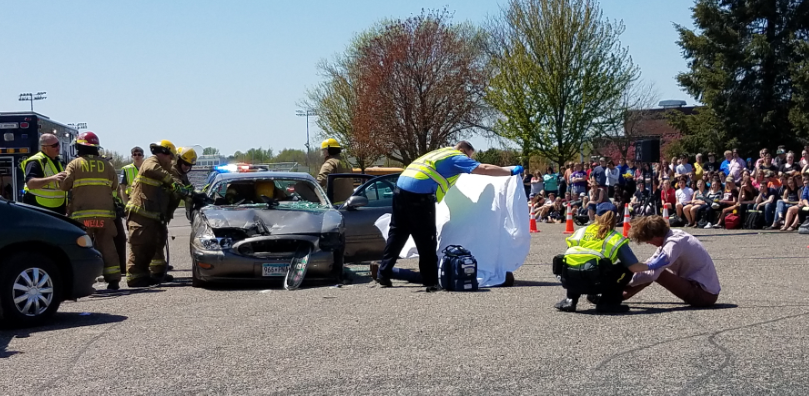 If you're wondering why there's a helicopter flying around the Northfield High School today or why there are a number of emergency responders there around 1 p.m., don't worry. It's the biennial mock crash that's put on to deter students from driving while impaired. Every other year, multiple agencies from across Rice County take part in planning and organizing this event. The Northfield Alliance for Substance Abuse Prevention, the school district, MADD, TZD, and students along with emergency responders help plan and take part in the reenactment of a crash. KYMN will be on site as well. It's a powerful tool that you can see makes an impact as we approach Senior Prom and Graduation.