By Teri Knight, News Director

As the City of Dundas is evaluated for bond issuance on the new city hall project, City Administrator Janelle Teppen said the council approved a number of financial policies this week and amended a couple more. She said, "This is all getting our financial house in order. Not that it was out of order, but just putting some organization and structure around it. And having all of those policies and up to date policies to help throughout this bonding process." The council also approved hiring a part-time office staff person and also will be adjusting the hours
that city hall is open, adding some time on Fridays: "We are going to be open Monday through Thursday 8 a.m. to 4:30 p.m. and then beginning in January, we're going to open on Fridays from 9 a.m. to 1 p.m.". Their next council meeting is November 12, 2019, as Veterans Day is on the 11th. Teppen will be in studio on November 13 at 8:45 a.m. 
Hillmann with construction update
The main entrance to Bridgewater Elementary School has re-opened but the secure entrance and the new main office is still a few weeks away from opening. Superintendent Dr. Matt Hillmann gave a construction update, adding that it's near completion with the inside finishing; they're waiting on delivery of the H-VAC unit. Hillmann said after it opens they will offer opportunities for tours. As for the new Greenvale Park Elementary School, it's about a week behind right now. They're pouring concrete every day, and Hillmann said, they hope to be caught up by the end of this week. Structural steel will be delivered November 18, which means you'll start to see the shell of an actual building. They bid the Sibley project last week with those bids about $330k under their projected cost, according to Hillmann. He says work will likely begin in a few weeks. The addition will be off the back of the building so there will be some bus/car dropoff and pickup disruption.  
Nelson has Halloween tips and warns of state HS cross country traffic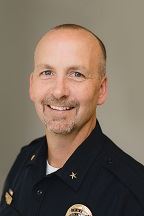 With Halloween here, Northfield Police Chief Monte Nelson had a few pointers including making sure kids can see out of their costumes. Make sure they have reflection on their costume or a flashlight or something so that they're visible to others. And, drivers, "Be careful tonight, pay attention. Kids get excited, they might get separated from a group and run across the street to catch up." Be mindful in particular in neighborhoods. This Saturday will be busy with the state high school cross country meet taking place at St. Olaf; Highway 19 will be very hectic. Nelson said, "It's always amazing how many incoming buses and parent vehicles come in to St. Olaf. We'll have reserves and officers up there helping St. Olaf security." There are three other athletic events that will be taking place there on Saturday. Expect Lincoln Street to be very busy too. Carleton is hosting the MIAC cross country meet [Saturday] as well.
Northfield extends board/commission application deadline
The application deadline for service on Northfield City Boards and Commissions has been extended to Friday, November 8, 2019. There are multiple positions opening. All the details are on our Community News page on kymnradio.net.