By Teri Knight, News Director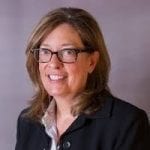 Contractors broke ground on the new Dundas City Hall; the forms have been poured and the parking lot is graded. Dundas Administrator Jenelle Teppen shared [the update] yesterday, also noting that the precast concrete forms will be set so they can work on the actual building over the winter. They extended the parking lot to accommodate further development. Teppen said she's had "…a couple of conversations with developers not only for that piece of property but for the existing city hall because we'll be selling that once we move over to the new city hall. And I've had a couple of local people who are interested in some kind of retail/commercial business out of that location." Mayor Glenn Switzer has been taking photos and videos. Some of which have been shared to our KYMN Facebook page. 
Martig preps for Northfield budget/levy work session
There was no Northfield Council meeting this week but City Administrator Ben Martig kept busy preparing for the budget and levy workshop coming up in mid-November. The final levy must be set by December 15, 2019. Martig said, "People will be getting their tax statements at the end of the month in November, what the preliminary levies might be and what that might look like. We are looking at a lower amount than what we had initially put out as a preliminary levy so we are going to be doing some public education. We'll have a shorter piece coming out probably the end of this week. And then we'll have a more detailed one later in November leading into those statements coming up." In September the council set the Preliminary levy at 11.5%. Martig introduced a 7.5% levy early this month, however his recommendation after adding staff positions was 9.56% with a budget of just over $10 million.There will be a public hearing on December 3 for the community to give feedback. Martig's full interview is HERE. 
MDA awards multiple grants to Rice County farmers/researchers
The Minnesota Department of Agriculture (MDA) has awarded Agricultural Grants (SustAg) totaling $241,009 to nine farmers and researchers across Minnesota. Four of the nine are in Rice County as well our other area counties. Alan Kraus, Conservation Program Manager of the Cannon River Watershed Partnership, received over $41k ($41,534) to determine a pathway for greater farm profitability by testing the effect of corn row width on cover crop biomass and yields. Additionally, three farmers from local counties will receive a total of nearly $73k to explore a sustainable agri-tourism model, test the viability of a Forever Green poultry ration built on small grains and perennial crops for production of small-flock meat chickens, and evaluate hazelnuts as a soy-protein replacement in free-range poultry systems for feed quality, nutrition and palatability. The full press release is HERE. 
2020 Living Treasure sought
The Arts and Culture Commission invites Northfielders to nominate someone for the  2020 Northfield Living Treasure Award. The annual award honors an individual who has, over time, made significant contributions to Northfield in, through, or on behalf of the arts and culture to enhance the reputation of the city and the quality of life of its residents. Forms can be picked up at the Public Library, City Hall and the Northfield Arts Guild. You have until November 18, 2019 to nominate someone. The full press release is HERE.