By Teri Knight, News Director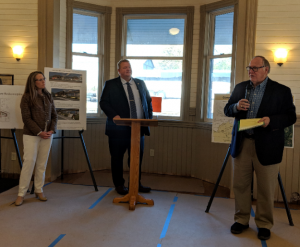 About 20 senators from the Capital Investment Committee made their way to Northfield this morning as part of a multi-area visit on infrastructure asks from across the state. District 20 Senator Rich Draheim is part of that group. The first stop was at the Northfield depot. Mayor Rhonda Pownell spoke for several minutes on the importance of the depot as the city asks for $2.5 million to build a transit hub. Pownell stressed the importance of affordable transportation, saying, "Our businesses need workers and our workers need affordable transportation, not only to Lakeville, Lonsdale but also to Faribault. Making that possibility easier is absolutely essential to our whole Northfield area and the cities around
us." She added, "The City of Northfield and community volunteers have been diligently working to make this happen, and not just waiting for a handout from the state. This project just needs final construction documents and then we'll be shovel ready. We need your help to complete this vision." St. Olaf Vice President Jan Hanson commented on the student population's reliance on public transportation. Additionally, there are thousands of campus visitors each year for a number of reasons. She said, "It's critical for our ability to continue to deliver on our mission to serve our students, to be an economic stimulus for our town and our region, and to attract talent to Minnesota that travels to and from Northfield can be done in a convenient, affordable, dependable and sustainable way." As for the potential of passenger rail service, Alice Thomas told the committee that she spoke to the head of MnDOT passenger rail: "…what he said was, if this depot were located here, on this spot, it would be very highly probable that this would be a stop on the line proposed from the Twin Cities to Kansas City." Provided there's the addition of a transit hub. The city plans on two parking lots as well on either side of the depot. Senators were provided with additional information. This was the second visit to Northfield from legislators to learn about the transit hub request and dollars for the Mill Towns Trail connection. More than $5.3 billion in capital requests have been made by state agencies, colleges, universities, cities, counties, townships, and other government entities across Minnesota. Click for further information:  HandoutsAll2019-11-05
Faribault man charged with DWI and child endangerment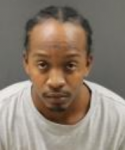 A Faribault man is jailed with multiple charges involving alcohol and child endangerment. 31-year-old Mason Arthur Smith was pulled over just before 7 p.m. Sunday night for going 47 in a 30 mph zone past the Rice Co. Historical Society. The officer smelled alcohol on his breath. At the time he blew a .16, twice the legal limit, and had a 7-year-old boy in the vehicle with him. He had a Maryland ID but no driver's license. Smith has been charged with two counts of 3rd degree DWI, child endangerment and driving without a license. His first court appearance is November 13, 2019. Bail was set at $5,000 with conditions. 
Climate Action Plan vote tonight
Tonight, the Northfield City Council will officially vote on accepting their Climate Action Plan, one of the six priorities in their Strategic Plan. The advisory committee and a consultant, the Great Plains Institute, put together the 64-page document, which is on our website and on the city's website, along with a summary sheet. Program Coordinator Beth Kallestad  said one thing they found was that building energy use is the city's largest emitter of greenhouse gases from both electricity and natural gas. Kallestad added that within the next ten years, the plan is to become carbon free electricity and then to be completely carbon free by 2040. Their definition of carbon free is really more carbon neutral. Once the plan is adopted they'll look more deeply into the next three to four years. She said they have a broad bit of information right now but they'll dig into it more deeply. As for cost, she said, "Project costs will start to evolve as we start to work through it but I'd like to just remind folks that the cost of doing nothing is also not free, so there's costs on both ends." There are no mandates to community members, at this point, however, as noted last week on KYMN, the city is encouraging homeowners to get an in-home energy audit through Xcel Energy. The city will also be looking at new building construction for ways to balance growth and energy efficiency. Mayor Rhonda Pownell and Administrator Ben Martig will be in studio tomorrow morning with a recap of the entire meeting.