By Teri Knight, News Director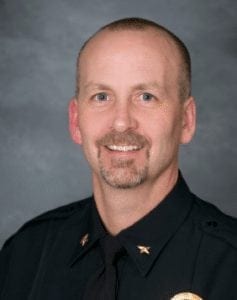 The Northfield Police Department was evaluated by The Novak Consulting Group. According to their website, assessing and optimizing the performance of organizations is one of their core services. They have evaluated the police department for efficiencies and that study will be out to the public soon. Chief Monte Nelson said they received the study last week which will be presented at the November 12 city council work session. A representative of Novak will share the study and have room for Q&A by the council. (These meetings are open to the public but they do not take public comment). Nelson said they're looking forward to it: "It's working out well that it's happening during the budget discussion, so I think it will be good information for the council, give them some perspective. Hopefully we'll be using it not just for planning now but in the future strategic plan for the department and identifying those things and prioritizing our goals." Nelson said his department will be given a list of recommendations. 
On council agenda for tomorrow, Kahlo requests wine and 3.2 beer sales
The Northfield City Council will hold a regular meeting tomorrow night after a few weeks off. On the agenda are three presentations: the Northfield Historical Society, the Northfield Downtown Development Corporation and the Northfield High School Climate Action Plan Survey. They'll hold a public hearing to allow Kahlo to serve wine and 3.2 beer. They'll then hold a vote on it. On the regular agenda will be approval of the City's Climate Action Plan and approving plans and specs for the 2020 Mill and overlay project. You can comment online now through noon on Tuesday on any item. Meetings are held in Council Chambers at City Hall and begin at 6 p.m.
A serendipitous visit to the Northfield depot!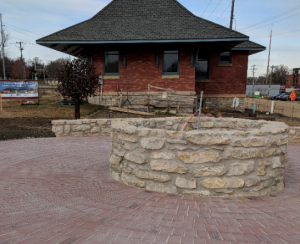 As Alice Thomas was about to leave yesterday, after yet another day of painting inside the renovated Northfield depot, a couple knocked on the door. Coming from Minneapolis, they were on a mission to find the birthplace of Pat Sorensen's mother. His wife said, "We're looking for the train station that his mom was born in, because this would have been her 100th birthday today!" They believe the Northfield depot was, literally, the place of her birth. Sorensen knew that his mother, Mary Scanlon, had been born in a Milwaukee Road train station in Northfield. Her father, Frances Scanlon, was the telegraph operator. Thomas gave them a tour and showed pictures and drawings of the depot. She said, "Oh this is so fun! Thank you for coming." The wife (whose name I didn't catch) said, "No, thank you!"  Thomas shared the floor plan. Sorensen has photos of the inside of the building with the stove. He plans to get more information from his brother and a 90-year-old aunt. The story isn't verified yet, but it was just too amazing not to tell. It was also hard to tell who was more excited, Thomas or Sorensen! Thomas will go to the Historical Society and see if there might be any information there. They may or may not have reported a birth like that depending on the "sensitivity" of the day. Stay tuned as this story isn't over….