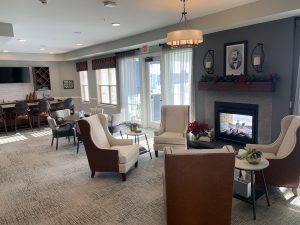 Benedictine Living Community of Northfield, a new senior living community, is excited to announce its opening. The community is located at 2030 North Avenue across from Northfield Hospital + Clinics and features independent living, assisted living, and memory care apartments. The senior living community provides worry-free living for those who want the freedom to pursue their passions during retirement.
After years of design and planning, and almost two years of construction, the first residents began
moving in December 1.
Read the full press release: Northfield Opening Press Release – FINAL