The NAFRS Joint Powers Board approved, this week, an increase to the Fire Relief Associations pension benefits to the most allowable by State law.  Chief Gerry Franek explained they went from $8500 to $10,000 per year for a fully vested firefighter.  They're in the top 5% in the State.  Franek said, "so we feel quite proud of that that our Relief organization has done a tremendous job maintaining our operation and being vigilant and making prudent decisions with our finances
and it's enabled us to have a very healthy fund and then we can reward our people that work for us so hard".  Currently there are 2 firefighters with 46 years of service.  If they retired at the end of 2018, they would each receive $460,000 lump sum pension benefit.   The State Board of Investments manages their portfolio at a minimal cost and then their trustees determine where the funds are allocated.  There are 30 firefighters on staff.  Board Vice Chair Glen Castore said 8 to 10 members are fully vested with more than 20 years of service.   Vesting begins at 5 years of service with 40%. Castore said a "good" portion of the dollars in the fund come from a tax that the State puts on property insurance companies.  That goes to the State who then distributes the money amongst the fire relief associations.  Franek said they received around $150,000 from the State last year to put into the fund.  NAFRS has $6.8 million in their current fund.
Dundas approve another PT police officer and discusses budget


The City of Dundas lifted the probationary period of a part time Police Officer and approved the hiring of another one.  City Administrator McCarthy said they're expanding the force in small steps with eventually getting another full time position.  Currently they have 3 full time officers including Chief Mincke. Council worked on their budget, specifically, the administration, planning and zoning.  McCarthy said they plan to raise the projection for expected expenditures in professional fees. The City contracts for most of their professional staff including their Engineer, Planner and Attorney.  They're also planning for the departure of some employees and how that will affect benefits and budget. At their August 13th meeting, Council will review the draft and discuss what the levy might be.
"Assault motivated by bias" is the charge against a Northfield man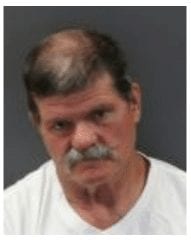 A Northfield man was arrested last week after an altercation with a family of color.  According to the criminal complaint, 64 year old Alvin Clifford Rahman, called a man's 1 year old granddaughter a racial slur, when they were all outside their apartment complex.  The grandfather took offense and the men started to argue, that's when Rahman grabbed the man by the throat and called him by another slur. The victim reported having to gasp for breath.  Police observed red marks around the victim's throat, witnesses at the scene all corroborated the victim's story. Rahman's blood alcohol was .08. He is out on conditional bail which includes no contact with the victim and no alcohol.  He's charged with 4th degree assault motivated by bias and 5th degree assault within 3 years of a previous conviction. Both are gross misdemeanors. His initial court appearance is August 23rd.  Complaint Rahman (1)