A crash has taken the life of a Randolph woman.  According to the State Patrol, a Chrysler 200 was southbound on Highway 316 when it crossed into Highway 61 at about 8:20 last night. The Chrysler struck a Harley Davidson in the northbound lane of Highway 61 and was then struck by a Cadillac SRX in the southbound lane.  The driver of the Chrysler, 44 year old Heather Miller-Nellermoe of Hastings, was flown to North Memorial with life threatening injuries, the report lists "unknown" if there was alcohol involved. There was alcohol in her passenger, 45 year old Aaron Schultz of Hastings, he suffered no injuries.  The couple on the motorcycle have been identified as 63 year old Thomas Otte of Randolph and
his wife, 74 year old Patricia Otte. She sustained fatal injuries, Tom is at St. Mary's with life threatening injuries. Neither were wearing helmets. There was no alcohol in their systems. The couple in the Cadillac are from Arizona, they suffered no injuries and neither had been drinking.   Goodhue and Dakota Co Sheriff's Offices, Hastings Amb, Red Wing Amb, Red Wing Fire and Mayo One
"Information download" on City budgets
City Councils are putting together their budgets in preparation for possible levies.  Northfield elected and City staff met on Monday night. Mayor Pownell commented saying it was, "an initial blush, almost like a major information download for the Council to get a view of the different department budgets, where it's status quo, where there are needs, for the Council to just really see all of that information at one time".  Administrator Martig said staffing is one of the biggest operational cost.  There are some requests for additional staffing in the Police department, Parks and Communication.  One item that will come forward this year is a new Pumper truck for the Fire Department.  Northfield's share of the $620,000 vehicle is about $400,000.  Martig said the reason to purchase it this year is due to possible steel costs rising and using cash up front for a discount.  There will be additional meetings on their 2019/20 budget before a preliminary levy is set on September 18th. Currently Staff has suggested a 4.5% levy.  
Fire facility renovation update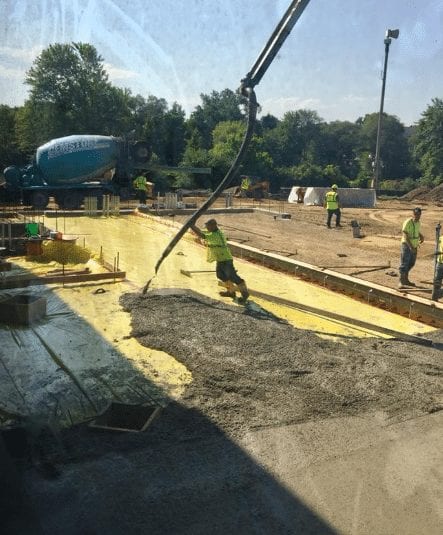 The Northfield Fire facility continues it's progress.  Administrative assistant Charlene Stanke shared pictures on the NAFRS facebook page and an update.  Yesterday, concrete was poured on the south side of the Fire Station, where the addition to our apparatus bay is taking place. This added space will allow us the necessary space to house our trucks and equipment. Projected completion date for the entire renovation is April, 2019.  You can watch the progress from their facebook page.
Nfld seeks public comment on ADA and Transition Plan
The City of Northfield is in the process of preparing an ADA Self-Evaluation and Transition Plan for public right-of-way. They public to submit comments or recommendations to the City's ADA Coordinator, Sean Simonson now through August 23rd.  The full press release with complete contact information is:  Press Release_ADA Transition Plan
DJJD hog roast kicks off a month of celebration/Ambassador coronation tomorrow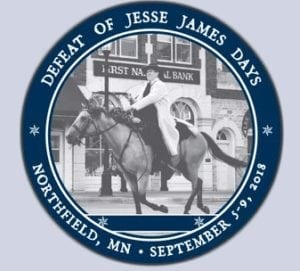 The Defeat of Jesse James Days is right around the corner.  The annual Hog Roast for sponsors was last night and Friday night is the Ambassador Coronation at 6 o'clock at the Northfield Middle School.  Three young women will be chosen from seven candidates. They are Caitlin Anderson, Zoe Condon, Alexis Dougherty, Alyssa Koktavy, Jaime Rice, Nikki Schultz and Gabriella Vargas.  Their interviews with Wayne Eddy are online at kymnradio.net.  The Jr. Ambassadors will also be chosen.  Then it's the horseshoe hunt, the golf tournament, the Joseph Lee Heywood Award banquet and then Townie Night September 6th which kicks off the weekend of events.  Sunday, September 8th is the DJJD Walk/Run.  Northfield Shares, Mike Krance, said participants will gather at Armory Square beginning at 6:30am with two races starting at 8am.  There's a 5k and a 15k race, they'll both finish in front of the original First National Bank where Jesse and his gang were defeated.  Community Resource Bank is a presenting sponsor. President and CEO,Denny Hanson is also on the Board of Northfield Shares and is happy to announce that Aldi is now a presenting sponsor as well.  Community Resource will sponsor the Start and Aldi will sponsor the Finish with food!  New this year is chip timing for official results.  They're expecting about 600 runners/walkers.  This event benefits Northfield Shares, which operates as both a community endowment and a hub for volunteerism.