The polar vortex may be lifting but not before an unprecedented 4 straight days of cancelled classes!  Northfield Public Schools Superintendent Dr. Matt Hillmann said that, according to an employee of the District, with more than 50 years in, says this has never happened in their time!  
Frozen gas pumps

Area gas stations have had some of their gas pumps freeze.   Ziggy's on Hwy 3 reports that the gas is fine but if the pumps aren't being used the mechanics have froze up.  They still have 2 open. Casey's off Woodley St. is also experiencing frozen pumps and the tanker that's bringing
more fuel has frozen brakes.  As for Kwik Trip, they have also had the electronics on their pumps give out. They have people there working on them now.  
CAC Food Shelf depleted and The Key asking for warm meals
The weather has affected our community's food shelf. Northfield's Community Action Center's (CAC) food shelf  is running low on food supplies. While the polar vortex is coming to a close, many families in need have used their reserves this week.  The CAC says on their website that donations can be brought to the food shelf or CAC's main office M-F 9a-5p. 1651 Jefferson Parkway, Suite 200.  Suggested items include Rice & Pasta, Canned Fruits and Vegetables, Peanut Butter, Canned Fish and Meat. Cooking & Baking Items (flour, sugar, oil, dressings, seasonings), Paper Products and Personal Hygiene items.
Similarly, The Key is in need of some warm meals — mostly protein and carbohydrate-based — to serve today . Staff will be on site till 1:15 pm and then again after 2 pm. There aren't specific rules for the food – it can be something made at home or purchased. Suggestions are pasta dishes, soups, chili, etc.  The Key is located at 109 6th St W
Faribault man faces up to 25 years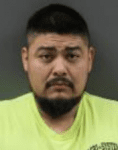 A Faribault man who sold drugs to undercover agents pled guilty Monday to 2nd degree drug sale.  According to the criminal complaint, 30 year old Carlos Guadalupe, sold Cannon River Drug Task Force agents over 17 grams of methamphetamine on 2 occasions out of his home.  On December 11th, agents arranged for another buy of ½ ounce. They pulled him over on the way to their meeting location. In the vehicle was another, nearly 14 grams of meth.  A presentence investigation is underway and sentencing is scheduled for April 2nd. Guadalupe has remained in jail since December 11th. 2nd Degree drug sale carries up to 25 years in prison.  He does not appear to have much of a criminal history indicating a lighter sentence.
Dundas decides on Self-storage moratorium


The City of Dundas enacted a moratorium on self-storage while they deliberated on requests for expansion and building the facilities in business zoned locations.  Administrator John McCarthy said after several Planning Commission meetings, the Council determined that those facilities are best in an Industrial zone.  The Ordinance does allow for a conditional use in light industrial areas. McCarthy said the folks looking to expand are pondering asking the Council to consider rezoning of the area to allow for the expansion.  The location in question is next to the dog park.  In other business news, the City has been working on how to mitigate traffic for a proposed new Kwik Trip near Menards.  A public hearing is in the works for February 21st.
Stanton CAP celebrates 
The Stanton Civil Air Patrol will be holding an Open House next week to celebrate their 2nd anniversary.  The event will be held on February 5th at the Stanton United Methodist Church on Hwy 19. The evening will begins at 7 o'clock. Both cadets and senior members of the squadron will be on hand to demonstrate some of the unit activities and tell you more about the Civil Air Patrol.  The Stanton Squadron was originally formed in January 2017 as a detachment of Red Wing. By May of 2018, the unit had grown to become its own separate squadron. Stanton is currently the fastest growing Civil Air Patrol squadron in the state and was recently recognized as the number one in cadet advancement in terms of completed tests per cadet!  Captain Randall Knox, Cadet Chief Master Sergeant Will Churchill and Cadet Airman 1st Class Bailey Sauve were interviewed this week on KYMN, that interview is online at kymnradio.net.