BREAKING NEWS – On the Wayne Eddy Affair Friday, 15th Feb 2019, Bruce challenges the business, commercial and industrial components of the Northfield economic power to bring their ideas to public discussions being held by Northfield's Climate Action Planning Advisory Board.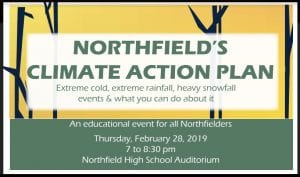 "We need more diversity of minds – more minds will make sure we have all the information we need."
---
Our stories today:
Water Wars in the West
Sign found in cantinas and saloons throughout the west – "Our whiskey's for drinking, but our water's for fighting."
Minnesota's water skirmishes
White Bear Lake – a lesson in oops.
Northfield's Subcommittee on Waters (of the Northfield Climate Action Plan Advisory Board).

Potable waters – lessons from Des Moines
Stormwaters – lessons from downstream
Waste water – lessons from Elko-New Market

Monitoring our wells.

The KYMN Climate Show with Bruce and Alan:
The KYMN Climate Show with Bruce Morlan and Alan Anderson is a once-monthly show that explores the climate issues in the news and then digs into the stories to clarify what the supporting science tells us about our changing climate and how we will have to respond to those changes. With diverse backgrounds, their pursuit is knowledge and reason about our changing climate. KYMN Climate Show will air the first Wednesday of the month at 11am.