By Teri Knight, News Director
Sheldahl employees took to the corner of Highways 3 and 19 yesterday and raised their signs to share their frustration with management over contract negotiations. KYMN spoke with laminator operator Linda Samlaska. She's a 40-year-employee. She said, "The main issue is healthcare. We want a better healthcare plan and wages. They've offered us 35 cents an hour across the board and it's just not enough." Employees started negotiations in July and settled on language but when it came to economics, she added, "We gave them our proposal and they just declined
everything." There were eight items rejected including vacation time and PTO. Their current contract ended in August and they're working under the old one right now. Samlaska noted that all the employees have been working on the negotiations even as they take their breaks and lunch time. Union organizer Cliff Martin, said, "For years the wages have gone down, the healthcare's gotten more expensive, everybody gets different cancers and all these different illnesses and so we've finally come back and looked at all the manufacturing in the area and said this is what fair costs of living raises would be which actually reflects this kind of chemical work, plus what it's actually like in manufacturing. This is a whole healthcare plan that the union would actually hold. It's the union's health insurer so it would probably cost the company less but they won't even talk to us about it so they don't know. And they've just rejected all of it." Their union, UNITE HERE, Local 17 out of the Cities, will be coming down today to try and further negotiations. When the Multek branch was acquired by another firm in 2018, this portion of the company went back to the Sheldahl name.
Dundas and Bridgewater in talks

The City of Dundas has an annexation agreement with Bridgewater Township through 2033. City officials have been vocal about their opposition to Bridgewater's bid for  incorporation. Township Supervisors met with Dundas officials including Mayor Glenn Switzer on Wednesday. New City Administrator Jenelle Teppen said it was the first time they heard that Bridgewater will likely extend their annexation agreement with Northfield with the caveat that they not petition for incorporation. She noted that the supervisors expressed a desire to continue to meet with Dundas. Switzer asked that they make a formal request in front of the council. With a possible three-year extension agreement with Northfield, this allows further discussions with Dundas. Teppen also told KYMN that, while it's contrary to state law, their annexation agreement with Bridgewater Township, she says, states that their current agreement would survive incorporation. 
Dunn gives crash update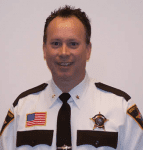 A week ago today there was a very serious injury crash that shut down Highway 60 at Ione Avenue in Morristown for several hours. Rice County Sheriff Troy Dunn said a man pulled out at the intersection in front of semi and he remains in critical condition. He added that there was another crash this week in Webster where someone pulled out in front of another car at a stop sign, not paying attention. Dunn said he was seat-belted and, although he rolled twice, he was evaluated on scene and rode off in the tow truck with his totalled vehicle. Dunn reminds people to pay attention. With the DJJD celebration, there will be increased law enforcement checking for DWIs. Remember First Choice Shuttle for taxi service and, if you live in Northfield, you can get a free ride home on Saturday night from 10 p.m. and 2 a.m. at the corner of 5th and Water Streets. Tickets are available at the Entertainment Center, most bars and restaurants downtown, and we also have them here at the KYMN studios!