By Teri Knight, News Director
This week the Dundas City Council called for a public hearing on their Comprehensive Plan. Mayor Glenn Switzer said, "We've been working on the comprehensive plan, not a total overhaul but a document that gives the overall guidance for where we go as a city." He mentioned items such as the Wolf Creek Autobahn and a possibility that Bridgewater Township would incorporate and what those things mean for Dundas. The last revision to their Comprehensive Plan was at least a decade ago. City Planner Nate Sparks has "…done a serious amount of research. There also is a lot of organizations that you can bring in economic data and show where we sit and what businesses we really need, it's more than just like hey we don't want that there but this is like which ones are going to drive the positive growth in the community, which ones are going to provide jobs."  Switzer's full interview is HERE. 
NAFRS Board continues discussion on amendment
Northfield Area Fire and Rescue Services (NAFRS) Joint Powers Board met last week. Board chair Bron Scherer commented on their new IT system for reporting calls: "So we're able to give the members and the public a nice report of where the calls are, the nature of the call. And it's important because we have the three parties, as you know, are part of the JPA, City of Northfield, City of Dundas and Rural, we can easily identify and show graphically where those calls occurred both fire and rescue." There is disagreement on the board regarding an amendment to their Joint Powers Agreement which includes several changes. While Northfield's council approved it, Dundas' did not. On September 9, 2019, Dundas Administrator Jenelle Teppen commented on KYMN about their council's thoughts on those changes: "Many of them city council did not have a problem with. But the one that was a real sticking point with them was related to oversight of personnel." That includes removing board authority to have control over employees, human resources and a succession plan and leaving it all to the fire chief. Scherer said yesterday, "In real life, and again it's a difference of opinion, I think we believe it truly was a technical, there's not going to be any change in oversight or the powers of the chief versus didn't have powers before but we'll, you know every party has their, that's part of the JPA, every party has their right to yay or nay." The third party to the JPA, Rural, will vote in October whether to approve the amendment. Scherer said it will likely come back to the board in November. The amendment is on our website in a previous news story HERE. 
Nfld Y turns 5, invites community to celebrate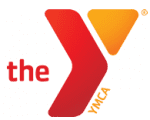 The Northfield YMCA is five years old and they are celebrating. The new CEO, Krista Danner, has been on the job for about five months now. She said that it's important to remember that while they're celebrating five years of the building, there was so much work that was happening: "…in this community of Y presence and leadership of volunteers and staff members and donors who really made all of this happen." Today they have over 4,200 members. Danner said the Y embraces all and, this past year, they have had over 1,400 able to participate through their scholarship program. Some of the programming includes swim lessons, 45-plus group exercise classes, a running/walking track, youth development and child watch. Danner invites the public to their five-year celebration this Sunday from 1 to 4 p.m. They'll have group exercise classes and demos open to all, lots of kids and youth activities, as well as aquatic activities. There will be a short program at 2 p.m. They will also have lots of giveaways! Through October 31, they'll have special membership promotions and personal training promotions.