By Teri Knight, News Director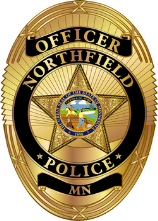 Northfield police were called around 4 a.m. Wednesday to the 300 block of Division Street a on report of a man not breathing. On arrival they found a 39-year-old man unresponsive. Officers and paramedics attempted CPR and other life-saving measures as well as [administering] naloxone, none of which worked and he was pronounced dead at the scene. There were four other adults in the apartment at the time. Police Chief Monte Nelson said, pending the investigation, he couldn't comment on information from them, only to say that one of them called the police. He also won't release the name of the victim until the medical examiner releases the information, adding, "Part of that is out of respect for the family and sensitivity, giving them time to try and deal with losing a loved one. And it doesn't also, if it's not going to serve a purpose a purpose for the investigation. We could release it if we thought it
would suddenly help us gain some information but in this type of case that's not normally how it works." As for the actual cause of death, it will likely be weeks before that's known. The Cannon River Drug and Violent Offender Task Force is assisting with the investigation. If you have any information related to this case or other drug incidents, please send an anonymous text to TIP411 with keyword RICECO and the information you wish to report. You can also call the Northfield PD at 507-645-4475 or Sgt. PT Haider at 507-663-9485. KYMN will continue to monitor this story. 
Rice County Sheriff asks public's help in locating a suspect 
The Rice County Sheriff's Office is asking for your assistance in locating this person. This week the Rice County Sheriff's Office has been conducting an investigation. The alleged suspect Nicholas John Boie Thompson in this investigation has an active Felony warrant for his arrest. Thompson is wanted in questioning for two separate investigations in Rice and Goodhue Counties. Nicholas has been known to use his twin brother's name as an alias. He has a distinct tattoo on his neck. If anyone knows the whereabouts of Thompson please contact the Rice County Sheriff's Office. 507-334-4391. 
Press Release – N Thompson_201910111256427907
Wet weather didn't dampen NAFRS propane burn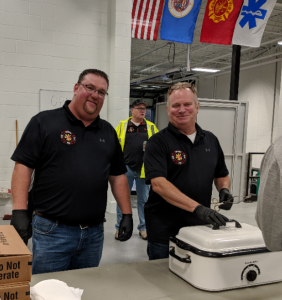 The wet weather didn't deter some folks from getting a chance to visit the newly expanded and renovated Northfield Fire Hall. NAFRS held their biennial Open House that attracts kids of every age. The floor inside the expansion was spotless as were the trucks that the kids climbed all over. Firefighter Josh Hall commented that it's so nice to be able to have all their equipment in one place. They hired six new volunteers just recently. Hall said they are in training now for their EMR (Emergency Medical Response), they'll then go through Fire 1 and Fire 2 classes and finally their EMT course and in a year will be full fledged firefighters. The training is paid for by the fire department but their time is volunteered. Volunteers must respond to at least 30% of fire calls to stay active and to 10% to rescue calls. NAFRS will hold a public Open House for the upstairs sleeper quarters on October 23. The Rescue Squad's Aramis Wells took some fantastic photos of the event last night and the propane burn. He posted those on our KYMN Facebook page. Here's a look at some other photos:
Post celebrates anniversaries with $ to School Food program and a community breakfast
Post Consumer Brands is celebrating two milestone anniversaries over the next two months. 100 years for the Malt-0-Meal brand and 125 years for Post. To kick off the celebrations locally, they're donating $25,000 to the Northfield Schools Food Program and will be feeding breakfast to the community tomorrow from 8am to 10am at the Dundas Dome. (Due to the weather they switched locations indoors) Additionally, they'll keep the Dome open to the community from 10am to 5pm with inflatables, games and more, as well as local food trucks.