By Teri Knight, News Director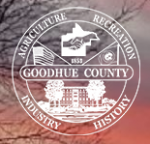 A car collided with a tractor in Goodhue County on Saturday. Just before 10 a.m., a Ford pickup driven by a 55-year-old woman from Kenyon was traveling eastbound on Highway 60 in Wanamingo. A 69-year-old man from Kenyon, driving a John Deere tractor, was making a left turn into the John Deere dealership as the Ford pickup was attempting to pass. The woman was taken to St. Mary's Hospital with non life-threatening injuries. The tractor driver was unhurt. 
Charter Commission discusses Hospital Board appointment changes
At their September meeting, the Northfield Charter Commission continued discussions around an amendment they are considering proposing to the city council. In particular, that the Hospital Board become self-perpetuating. In other words, current board members would suggest appointments to the board; however the council would still have to approve them. (Section 14.7) Currently the mayor can suggest members. Two current charter members, David Ludescher and James Schlichting, presented the motion. Judy Schotzko, who was suggested by Mayor Rhonda Pownell to be a charter member, disagreed saying that the mayor and council, as elected representatives, should decide. Charter member Scott Oney said because the hospital board already has considerable power over operations of the hospital, and operates in large part out of public view, he believes they should let things stand as is. Ludescher pointed out that the hospital board currently has no veto power over members that the mayor appoints. A recent example was that a board member at the time, Virginia Kaczmarek, was set to become Chair in her second term but Mayor Pownell did not reappoint her and instead chose someone else. The Charter Commission voted to table the motion until they could bring in other interested parties for further discussion. The hospital is a multi-million dollar business with considerably different needs than other city boards and commissions. 
Northfield Council ponders raising tobacco age and hiring a consultant on community recreation needs
The Northfield Council meets tomorrow evening. On the agenda is an ordinance to raise the age of buying tobacco within the city to 21. It's currently 18. Up for discussion is an amendment the Charter Commission has presented to them which proposes that, as newly elected mayor and councilors are sworn in, they also swear to uphold the city charter. They'll consider a resolution to amend the budget to hire yet another consulting service to explore community recreation needs. You can comment online on any item now through noon tomorrow. Click HERE for the link to comment.
Car fire in Randolph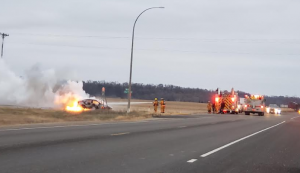 Just after 4 p.m. yesterday afternoon, the Randolph Fire Department responded to a car fire on Highways 19 and 56. There were no apparent injuries but the car was a complete loss. No further information was available.