By Teri Knight, News Director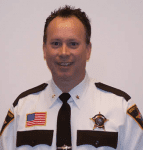 UPDATE 3:30pm from Deputy Jesse Thomas: The Fire Marshall determined it was an electrical fire. The registered owner had sold the motorhome but there was no bill of sale. That man paid to have the motorhome towed.
The State Fire Marshall was called in yesterday after a suspicious fire at the Flying J Truck Stop. Around noon yesterday, the Northfield Area Fire and Rescue Service (NAFRS) responded to a fully engulfed motorhome fire in the parking lot. Rice County Sheriff Troy Dunn said late yesterday afternoon that deputies were still trying to track down the owner of the motorhome. No one was injured and gratefully the blaze was far away from any gas pumps. No further information has been made available.
Northfield district holds parent meetings on late start

The Northfield School District continues to gather feedback about the concept plan of a late start for the upper grades. Superintendent Dr. Matt Hillmann will give the school board an update on the plan next Monday, November 25, and they will hold a work session on December 16 for further discussion. Hillmann said they've held
staff feedback meetings at almost every building (only the Alternative Learning Center (ALC) is left.) There was a parent meeting yesterday afternoon. Parents were broken up into small groups with four questions to answer including what advantages they saw, disadvantages and other questions they may have. There was discussion regarding how rural students would be impacted compared with in-town students. What Hillmann seemed to reiterate at the meeting was that they were really on a fact finding mission without leaning to one way or another. There will be another [meeting] scheduled for this Thursday from 6:30 p.m. – 8:00 p.m at the high school auditorium. After this week's meetings are completed, they will also seek feedback via an online form. Hillmann will be in studio next Tuesday with more.
Recent vandalism has police chief asking public to call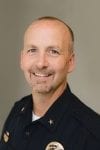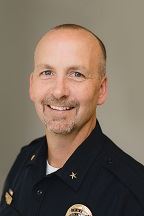 Northfield Police Chief Monte Nelson warned of some recent vandalism around the city, in particular around the downtown area and over by Carleton. He didn't want to go into detail as he has officers working on it but he said, if you see something suspicious, trust your gut and give them a call, adding, "Don't worry about bothering our officers. If you see people around buildings, on buildings messing around and it just seems weird with the time of day or where they're at, pay attention if they're in a vehicle, give us a call right away so we can get an officer down there to try and catch whoever's up to these shenanigans." Call 911. Nelson said, it's an officers job to respond! His full interview is on kymnradio.net. 
NCC ranks tops in a nationwide report
Northfield Retirement Community's Care Center has been ranked a top performer by U.S. News and World Report for 2019-2020. They were one of 3,000 skilled nursing facilities that have been recognized as the best nursing homes and one of 1,140 facilities designated as high-performing facilities out of 13,685 nursing homes nationwide. Metrics included prevention of ER visits, vaccination rates, staffing levels as well as other items. The rankings were unveiled in late October. NCC President Kyle Nordine said, "We're extremely proud of our staff who provide an exceptional level of quality for our residents every day." Residents at NCC received more time and care from registered nurses than the state and the nation. Their average time spent was an hour and a half. Minnesota's average was 59 minutes while nationally was 41. northfieldretirement.org. The full press release: Northfield Care Center Ranked Top Performer in the Nation
Stay off the ice warns DNR

Stay off the ice. That's the warning from the Minnesota DNR. Unseasonably cold weather early on meant ice making has begun on many lakes, but DNR conservation officers advise people to stay off of the still-forming ice. Emergency responders already have responded to anglers haven fallen through thin ice or been stranded on ice sheets that broke off from the shoreline. The full press release is on kymnradio.net under our Community News page. Be sure to check that tab daily for additional news stories with legislative updates, ag news, special interest and more. Watch for our Daily News Update online and remember, it's FREE.