By Teri Knight, News Director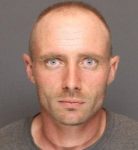 The driver accused of killing two people pled guilty in Dakota County Court yesterday. 34-year-old Joseph Paul Czeck of Hastings pled guilty to two counts of Criminal Vehicular Homicide in connection with a fatal crash on July 9 of last year. A 1,100 pound boulder fell off the back of the commercial truck Czeck was driving and struck a vehicle driven by 67-year-old Karen Christiansen. Her passenger was 32-year-old Jena Christiansen, both of Shoreview. Czeck left the scene and didn't return. Rosemount Police responded to the scene at Rich Valley Boulevard and 125th Street and found the Christiansens suffered significant trauma and died at the scene. Rosemount detectives were able to identify Czeck Services as the company that owned the commercial
vehicle and Paul as the owner and driver. He was arrested two days after the crash and charged. A pre-sentence investigation is taking place and sentencing will be on January 17, 2020. Dakota County Attorney James Backstrom commented: "We are pleased this individual has taken responsibility for this tragic crime." The full press release: CzeckJosephPlea (1)
Dunn discusses new warden and jail study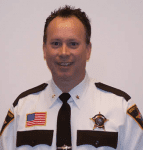 There's a new warden in Faribault. Rice County Sheriff Troy Dunn noted that Tracy Beltz came from the Shakopee Women's Prison to take over the Faribault Correctional Facility. He said, "She's excited to move into a different kind of phase. She said it's going to be different dealing with the largest prison in the state [with] all men, where she had the only women's prison." She said it's a totally different way of handling things. Dunn said the City of Faribault really doesn't have too many problems with the prison. The most calls his office or the Faribault PD receive are generally if someone is trying to bring contraband in or report of a staff assault. He added that the agencies DO train together. He said, "For instance we train if a tornado would hit and obviously if it takes the fence down, that's a very serious security breach or if they had a riot or something like that, we would have to assist. But really they take care of themselves. They have their own medical unit up there, they have their own investigations unit." The Rice County Jail facility is a different entity and that is run by the sheriff's department. It's the facility that the Department of Corrections (DOC) recently reclassified as a 90-day facility. The RFPs (Requests for Proposal) for a facility study closed on Tuesday. They'll meet next week to choose a vendor. It will show them what they need to meet the DOC standards and their rules. Dunn said the key things are lack of  recreational space and for programs and training. What that's meant is that they currently have about 15 inmates they pay Owatonna and Steele counties to house because they have no room. 
Estrem benefit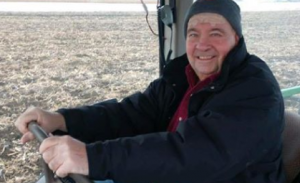 There is a benefit tomorrow for Nerstrand farmer, Kevin Estrem. He was diagnosed in mid-May with a form of brain cancer and has undergone multiple treatments. Family and friends invite the public to the Northfield Ballroom from 4 to 8 p.m. There will, of course, be pulled pork and all the fixings along with a raffle and silent auction. Estrem was just recently presented with the Friend of the Rice County Fair Award for all he's done to support them.  
McCarthy goes out with a party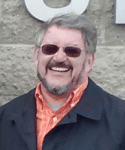 Former Dundas City Administrator John McCarthy is stepping away permanently. There will be a going away party for him on Monday, Dec. 9, 2019 at City Hall from 3 to 5 p.m. before the Truth in Taxation meeting. The public is invited to stop by and wish John well. Mayor Glenn Switzer will say a few words at 4 p.m. McCarthy was Dundas Administrator from 2006 until Jenelle Teppen took over in June 2019. He has been instrumental in the transition process. 
We have just been notified that the VFW on Division Street will be doing a 21 Gun Salute for a funeral around 1:30/2 p.m. this afternoon. We wanted to make you all aware in case you were to hear the gunshots and to not be alarmed.