By Teri Knight, News Director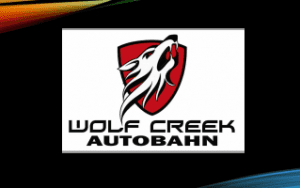 The Wolf Creek Autobahn project is on hold. Neal Krzyzaniak has been working on bringing the proposed high end auto club to the area off I-35 and Co. Rd 1 for nearly two years. Just recently, Krzyzaniak lost an option on one of the pieces of land he had proposed to buy as part of the complex. Commissioner Galen Malecha said, "and the owner of that property is not going to renew that option at this point in time. So what that will do is require the owner to go back and redesign the project with a different configuration
and then he will have to redo his Environmental Assessment Worksheet because it won't contain the number of acres he had originally planned on". Malecha said he doesn't know why the owner of the land chose not to renew the option. Krzyzaniak received some push back from the community regarding their concern over possible environmental issues. In August this year, the Rice County Planning Commission held a public hearing with nearly everyone who spoke being against the plan despite an EAW that approved it. The hearing was held open to allow further comment, in fact there were 300 more comments, most not in support. There are several issues to work out including sewer lines from another city, specifically, Faribault. Wolf Creek would have their own well.  Kryzaniak's original presentation: Wolf Creek autobahn presentation
Dundas budget/levy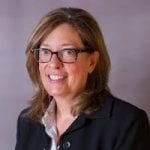 As reported, Dundas Council approved their tax levy at 7% and awarded the sale of the bonds for their new City Hall at 2.2% for 20 years. As for their budget, the biggest change is the addition of bond repayment. Administrator Teppen explained that, for residents, "with the fluctuation in valuation and assessed values, the actual property tax that is attributable to the City of Dundas will decrease slightly on taxpayers". Her full interview is HERE. 
Nfld School Board adopts "flat" levy at $20 mil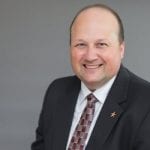 The Northfield School Board voted on their 20/21 school year levy this week. Superintendent Dr. Matt Hillmann said it's about a .2% decrease or about $39,000. This year's levy is $20 million. The Dept. of Education governs what school districts are able to levy, Hillmann said, "and our levy is really a mix of a number of different things so there are some, the bulk of our levy is voter approved". On your tax statement, the school district makes up about 42% of the dollar amount you pay. In 2018, 62% of voters approved the Northfield School District's $41 million referendum to build a new elementary school and remodel the old one for Early Childhood Learning Center. It failed in Greenvale, Waterford, Forest and part of Webster Townships. The Board will adopt their budget for 20/21 in June. Hillmann added that enrollment is a huge part of their budget and levy, saying, "more than 50% of our local levy is generated based upon the number of students that we have". By June they'll have a greater handle on what the enrollment will be. Hillmann's full interview is HERE.