By Teri Knight, News Director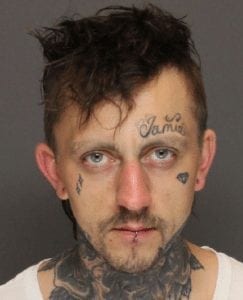 A Burnsville man receives 24 years in prison. 33 year old Michael Anthony Herkal pled guilty yesterday to Murder in the Second Degree (Without Intent to Kill) in connection with the death of his 13-day-old son, Anthony. In August of 2018, Apple Valley police were called on report of a baby not breathing. Officers and paramedics worked on the baby but he died at Children's Hospital two days later. After changing his story multiple times, including blaming a toddler in the house, forensic evidence showed that, well over an hour before 911 was called, Herkal's cell phone revealed searches that included: "someone threw a baby on the floor". He will be sent to St. Cloud State prison. 
"Complex tax system" says Rice Co. Commissioner Malecha
"Minnesota has a very complex tax system and it's very confusing", says Rice County Commissioner Galen Malecha. He said ag land is taxed different from homesteads and different from commercial/industrial properties adding that it's hard to understand. He continued, "just if the County keeps raising our taxes 6.25% every year for the next ten years, what is that going to do to people on fixed incomes, that's my concern". He said it's not just those on fixed income but those who work aren't getting raises to match the tax increase. He added that, in Rice County, they do try to keep a handle on it. Malecha's full interview is HERE.   
City gears up for more programming at NCTV
The City of Northfield took over the public access television stations 180, the government channel and 187, the community channel, a couple of months ago. Communications Director, Michelle Mahowald, said NCTV, is now housed at City Hall and is a work in progress. As the new head of the department, Sam Temple, gears up for more programming, you'll be able to find the City Council meetings and various videos by other departments including recycling, bus safety and such on the government channel. On the community channel are things like local documentaries and celebrations. Mahowald said they'll be shooting the train show today at the Library as part of Winter Walk starting at 3:30pm.
A winter wonderland for Winter Walk


Speaking of Winter Walk, the Chamber of Commerce's, Jane Bartho said the horse-drawn carriage rides are back! The stores will have deals and festive treats, entertainment will be at the Showmobile near Bridge Square beginning at 5pm and continuing with varying acts into the evening, there will be roaming carolers and more. The Christmas tree lighting will take place at 5pm. Bartho added, "we've got curbside cuisine at Reunion, soups on at Sissy's, chestnuts roasting on an open fire at Eco Gardens". New this year, are roaming Princesses. Elsa and Anna will be in their Princess Castle on Bridge Square. Stores are celebrating from 5pm to 9pm, the restaurants and bars, of course, will be open even later!
Snowflake ornament found!
And the snowflake ornament was found just after 8 o'clock this morning by Cassie Weyland in Odd Fellows Park. She's been partaking in the hunt since she moved to Northfield in 2014. Cassie will receive $750 in Chamber Bucks from the Northfield Area Chamber. Her interview this morning is HERE.