By Teri Knight, News Director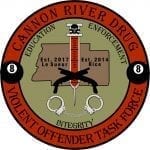 Recently, in Rice County, there have been a number of heroin and methamphetamine drug busts where the amounts are much smaller. The Cannon River Drug and Violent Offender Task Force has had some massive busts in the past so we asked Commander Sgt. Paul LaRoche what the smaller busts might mean. He said, "the overall answer is, I think, our task force has had such a positive impact over the last several years, that I would like to think and we would like to think that maybe some of those bigger dealers have moved on".  That said, they're still some around. The cases ebb and flow but the task force's priority is to move up from users to upper level dealers. As
for drugs of choice, LaRoche said, "the most common drug we're still seeing is meth, obviously. It's the biggest problem around here but, that being said, heroin and cocaine are very prevalent in Rice County". With heroin they've seen an increase in overdoses due to cutting it with fentanyl and carfentanil. LaRoche said days of meth labs locally are gone, it's being manufactured in Mexico and the southern states and being brought up along the I-35 corridor. I'll have more on the Cannon River Drug Task Force tomorrow. 
Budget, land and renaming Greenvale on Nfld School board agenda

Budgets, transfer of property and renaming the existing Greenvale Park school are a few of the items on the Northfield School board agenda for tonight. The property transfer is part of the Hwy 246 and Jefferson Pkwy roundabout. Activities Director Joel Olson will review the co -curricular committee recommendations as they look at budgets. They are shifting funds by eliminating unused positions and allocating the funds where they need additional coaches. With numbers down in dance and way up in lacrosse, one recommendation is to remove funds for an assistant dance coach over to Boys lacrosse and shifting another assistant to create a full time position for girls lacrosse. Director of Community Services, Erin Bailey, will be in studio tomorrow morning, in place of Dr. Hillmann, at 7:20 with complete details. School Board meetings are open to the public. They are held at 7pm in the Northfield Media Center. 
Snow emergency continues
The City of Northfield remains under a snow emergency until 9 o'clock tomorrow morning as crews work to clear about 8 inches of snow. The big snow blower was working overtime early this morning blowing piles of snow from Division Street into semi-trucks. Still, expect some parking issues. It's taking multiple passes to clean up the City so some of the side streets are still in tough shape. Details: Snow Emergency February 9
There were reports of some vehicles in the ditch and white out conditions in rural areas but no serious crashes locally.
City of Nfld contests
The City of Northfield is calling on the community to enter a few contests. The Mayor for a Day Essay Contest is for local 4th and 5th grade students. This year's essay question focuses on the City's park and recreation spaces. The Ethical Leadership Award will be given to a junior or senior student who exhibits high standards and demonstrates a consistent approach to excellence. And the Board & Commission Member Excellence Award recognizes an individual member for outstanding accomplishments in advancing and improving public service within the City. The deadline for all three contests is March 2nd. Winners will be announced at the annual State of the City Address at 6:30 p.m. on Monday, March 16th in the Kracum Performance Hall at the Weitz Center. Further details are HERE and at the Library.